YUMENO YUA
Japanese

ユメノユア

Birthdate

March 27th

Zodiac

Aries

Birthplace

Yokohama

Professional Information

Group
Audition Camp(s)

WACK AUDiTiON CAMP 2017 (Mentor)

Years Active

2015-Present

Associated Acts
Links

GANG PARADE Information

Role

Stray Sheep Member (悩める子羊担当)

Color

■ Pink

Date Joined

May 31st, 2015

Debut Release
Time in Group

5 Years, 2 Months, 4 Days

GO TO THE BEDS Information

Date Joined

1 month, 2 days (33 days)

Debut Release
Time in Group

0 Years, 4 Months, 7 Days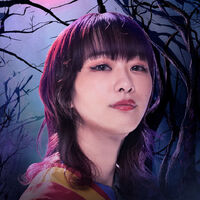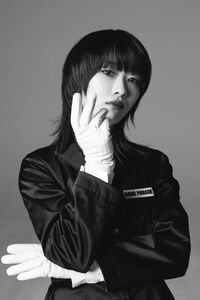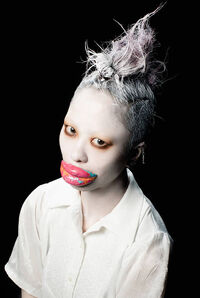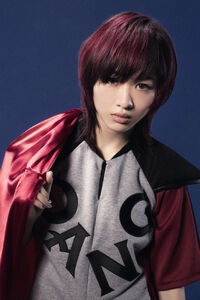 Yumeno Yua (ユメノユア) is a Japanese idol under WACK. She is a member of GO TO THE BEDS, GANG PARADE and SAiNT SEX.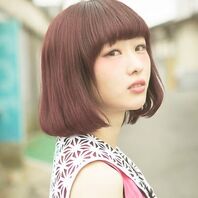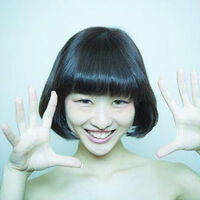 Biography
Edit
On May 31st, 2015, Yumeno Yua was announced as a member of POP alongside Yamamachi Miki, Shigusawa Ao and Inukai Maaya.
On August 1st, Yumeno Yua's first album, P.O.P, was released.
Yua's first single as a member of POP, Happy Lucky Kirakira Lucky, was released on December 8th.
From March 28th to April 2nd, 2017, Yua participated in the WACK AUDiTiON CAMP 2017 as a mentor alongside Terashima Yuka, representing GANG PARADE. During the audition she got 1st place at all the mini-marathons they had to run every morning.
On October 2nd, Yua joined WACK's first shuffle unit, SAiNT SEX.
On November 17th, the Yumeno Yua-composed track "Futsuu no Nichijou" was included on the album album GANG PARADE takes themselves higher!!. It was the first time a WACK member ever composed a song for their group.
On December 31st, Yumeno Yua ranked 8th in the WACK General Election.
From May 9th, Yumeno Yua became a regular host on the BSC Radio show "TRill Music".
When GANG PARADE was split into two groups on March 28th, Yumeno Yua was placed in GO TO THE BEDS. The following day, her first release as part of the unit, Don't go to the bed, was released.
On April 1st, Miki's first EP as a member of GO TO THE BEDS, G/P, was released.
Personal Life
Edit
Prior to joining GANG PARADE, Yua was the guitarist and vocalist for a band formed at her school's cultural festival. She also worked as a DJ.
Stage Name: Yumeno Yua (ユメノユア)
Birth Date: March 27th
Nickname: Yua (ユア)
Western Zodiac: Aries
GANG PARADE Role: Stray Sheep Member (悩める子羊担当)
WACK status:

2015.05.31: Joined POP
2016.06.17: POP changes name to GANG PARADE
2020.03.28: Joins GO TO THE BEDS

GANG PARADE Colour: ■ Pink
WACK Groups:
Overall Time in WACK: 5 Years, 2 Months, 4 Days
Discography
Edit
Publications
Edit
Other Media
Edit
Live Video
Edit
[2019.05.09-Present] TRill Music
Stage Play
Edit
Lyrics Written
Edit
Songs Composed
Edit
The reason she has a lot of piercings only on her left ear is that she's right-handed.
Is the first WACK member to compose a song.
Yua's interest in music started with flumpool.
Liked idols after seeing Denpagumi.inc. in concert.
Decided to audition to POP before she had to turn into a functional member of society.
Community content is available under
CC-BY-SA
unless otherwise noted.