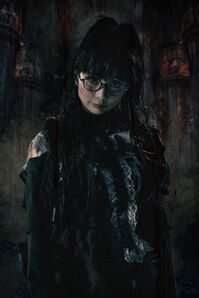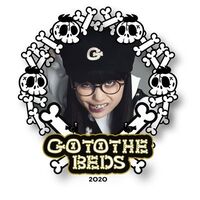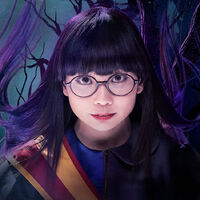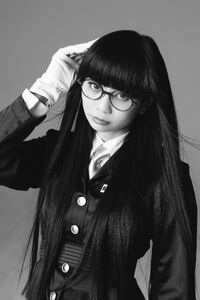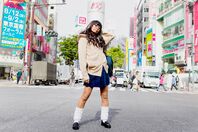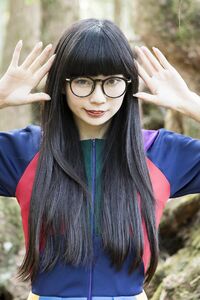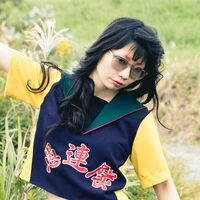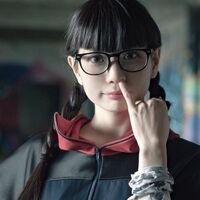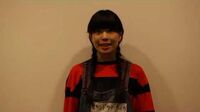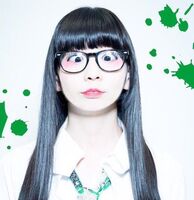 Yui Ga Dockson (ユイ・ガ・ドクソン), formerly Chin Mirei (チンミレイ), is a member of GANG PARADE, GO TO THE BEDS and PARADISES.
She joined WACK in 2016 as a member of SiS. After SiS's sudden disbandment, she joined GANG PARADE, then joined GO TO THE BEDS after GANG PARADE split into two groups in 2020. She then joined PARADISES in 2021 as part of an all-member trade, before the two units were eventually merged back into GANG PARADE in 2022.
In addition to these units, Yui Ga Dockson is also a member of an as-of-yet unnamed shuffle unit, after ranking first place in the VOTE! WACK SELECT 7 election.
Biography
2016
On July 13th, Yui Ga Dockson joined →EXIT← as a founding member, under the name "Otonashi Naru". She left less than a month later, for "varying reasons".
From August 31st to September 4th, just a few weeks after leaving →EXIT←, Naru participated in the BiS Reformation Audition under the name "Second Summer Uika". She was added to SiS after ultimately failing the BiS audition camp.
Otonashi's debut show took place on September 25th, where she performed under the stage name, Chin Mirei. Just one day after SiS' debut performance, the group was disbanded on September 26th.
On November 6th, Chin Mirei was added to GANG PARADE alongside two of her former SiS groupmates, and her stage name was changed again to Yui Ga Dockson.
Yui Ga Dockson's debut single, Plastic 2 Mercy, was released on December 27th.
2017
Yui Ga Dockson's debut album with GANG PARADE, GANG PARADE takes themselves higher!!, was released on November 21st.
On December 31st, Yui Ga Dockson ranked 16th in the WACK General Election and was given a "booby prize reward" of an indie solo single (unlike the actual winners Cent Chihiro Chittiii and Aina The End whose solo releases would receive a major release).
2018
From January 2nd, Yui Ga Dockson began writing a column for scramble.net, where she reviewed ramen dishes.
Yui Ga Dockson's solo single, Like a virgin, was released on June 28th 2018. To promote the single, Dockson performed a number of solo lives (with the rest of GANG PARADE acting as back-up dancers).
2020
Despite not being among the initial WACK members selected to be mentors, on March 20th, 2020, Yui Ga Dockson decided that she would participate in the WACK AUDiTiON CAMP 2020 from March 22nd to 28th, as a mentor.
At the end of the audition, on March 28th, it was announced that GANG PARADE would be split into two groups, with Dockson being placed in GO TO THE BEDS. The following day, her first digital single as part of the unit, Don't go to the bed, was released.
On April 1st, Yui Ga Dockson's first EP as a member of GO TO THE BEDS, G/P, was released.
GANG PARADE went on indefinite hiatus on May 22nd.
Yui Ga Dockson's first album as part of GO TO THE BEDS, GO TO THE BEDS, was released on July 22nd.
2021
In mid-June, Yui Ga Dockson, along with every other active WACK member at the time, joined the shuffle unit, Dogenzaka43. Her only single as part of the group, Kyouniku Jakushoku ~Tsuyoi Yatsura wo Kucchimae~, was released on June 16th.
During WACK presents DREAMLIGHTS in TIF on October 2nd, Watanabe Junnosuke announced that all members of GO TO THE BEDS and PARADISES would switch members. As such, Dockson, along with all her groupmates, immediately went on hiatus from GO TO THE BEDS and joined PARADISES instead. As part of PARADISES, Dockson featured on the joint EP, G⇔P.
It was revealed on December 27th that Yui Ga Dockson had ranked 1st place in the VOTE! WACK SELECT 7 general election, securing her a place in a new group produced by Kashiwagi Yuki. While she had initially only ranked 27th, Watanabe Junnosuke decided to cast 10,000 votes entirely on her, causing her to (somewhat illegitimately) win the election. She celebrated her victory by singing Queen's "We Are The Champions" onstage.
2022
On January 1st, GANG PARADE announced their reformation, and Yui Ga Dockson rejoined. As GO TO THE BEDS and PARADISES were now merged back into one singular unit, knowledge on her future with either unit was uncertain, though it appears that both groups are now inactive.
Dockson's first single after rejoining GANG PARADE, PARADE GOES ON, will be released on March 9th.
Personal Life
Worked in a ramen shop before becoming an idol.
Profile
Stage Name: Yui Ga Dockson (ユイ・ガ・ドクソン)
Other Names: Chin Mirei (チンミレイ), Otonashi Naru (音無なる)
WACK Audition Name: Second Summer Uika (セカンドサマーウイカ)
Birth Date: October 21
Nickname: Doku (ドク), Odoku (ヲドク), Dockson (ドクソン)
Western Zodiac:  Libra
WACK status:

2016.09.04: Joined SiS
2016.09.26: SiS disbanded
2016.11.06: Joined GANG PARADE
2020.03.28: Joined GO TO THE BEDS
2020.05.22: GANG PARADE entered indefinite hiatus
2021.10.02: Went on hiatus from GO TO THE BEDS and joined PARADISES
2022.01.01: GANG PARADE resumed activities

GANG PARADE Colour: ■ White
→EXIT← Colour: ■ Green
WACK Groups:
Other Groups:
Overall Time in WACK: 5 Years, 4 Months, 22 Days
Discography
See Yui Ga Dockson Discography Featured In
Publications
Web column
Filmography
Documentary
Live Video Releases
Other Media
Stage Play
Lyricist Credits
GO TO THE BEDS
GANG PARADE
Trivia
Considers GANG PARADE her reason to live.
Her favourite food is ramen, to the point where she was known as "Naru Ramenski" while a member of →EXIT←.
Used to dye/paint her eyebrows in bright colours. She stopped around early 2020.
Her BiS Reformation Audition name was a parody of First Summer Uika. Future WACK auditionees would follow the tradition of being a "Third Summer Uika", "Fourth Summer Uika" etc.
Gallery