The Sandman Will Keep You Awake - The Loop
Play Sound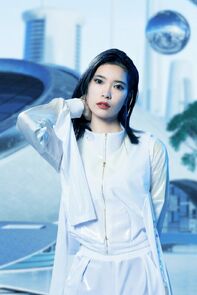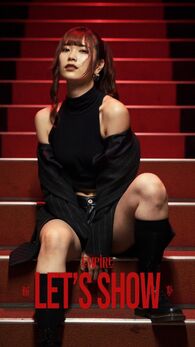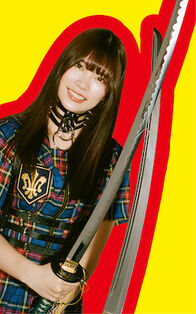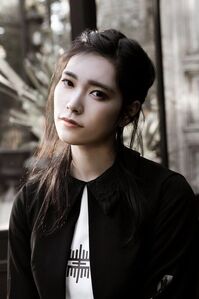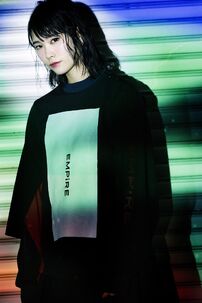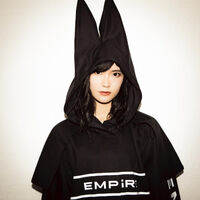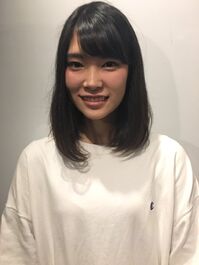 Yu-ki, formerly YU-Ki EMPiRE, is a Japanese idol under WACK, as a member of ExWHYZ.
Yu-ki initially joined WACK after being chosen from the WACK AUDiTiON CAMP in April 2017 to form "Project AW", which would later become EMPiRE. She remained in the group until their disbandment in June 2022, then immediately joined ExWHYZ afterwards.
As of 2021, yu-ki is also a member of the shuffle unit, INNOCENT ASS.
Biography
2017
From March 18th to April 2nd, 2017, yu-ki participated in the WACK AUDiTiON CAMP 2017 under the name "Momoko Gumi Inc.".
At the audition's concluding WACK EXHiBiTiON on April 2nd, it was announced that yu-ki had passed the audition alongside YUKA EMPiRE, and would be debuting in a new unit, with the temporary name "Project aW".
On August 23rd, "Project aW", now named "EMPiRE" was revealed, along with her full stage name, "YU-Ki EMPiRE".
YU-Ki's debut recording with EMPiRE, "EMPiRE is COMiNG", was included on the shuffle album, WACK & SCRAMBLES WORKS, on December 6th, 2017.
2018-2019
On April 11th, 2018, YU-Ki EMPiRE's first album, THE EMPiRE STRiKES START!!, was released.
YU-Ki EMPiRE's first single, Pierce, was released on February 27th, 2019. In June, she appeared in the music video for Hashiyasume Atsuko's solo song à la mode.
In Autumn 2019, YU-Ki became the subject of an issue of FUCK and FUCK, which was released on November 27th.
2021
From March 21st until March 27th, YU-Ki EMPIRE participated in the WACK AUDiTiON CAMP 2021 as a mentor.
In mid-June, YU-Ki, along with every other active WACK member at the time, joined the shuffle unit, Dogenzaka43. Her only single as part of the group, Kyouniku Jakushoku ~Tsuyoi Yatsura wo Kucchimae~, was released on June 16th. At the end of June, her official Instagram page was launched.
On December 27th, YU-Ki EMPiRE was randomly-selected to join a new shuffle group, INNOCENT ASS, after ranking poorly in the VOTE! WACK SELECT 7 general election.
2022
On May 30th, EMPiRE suddenly announced that they would disband in three days. YU-Ki's future with WACK was left uncertain, with details on each member's post-group activity to be determined at a later date.
As a member of INNOCENT ASS, YU-Ki EMPiRE featured on the song, "EVERYONE is GOOD and BAD", a B-side of Anata wo Nerai Uchi♡ which was released on June 1st. Just one day later, EMPiRE disbanded.
Upon EMPiRE's disbandment on June 2nd, YU-Ki EMPRE joined a new unit, ExWHYZ, alongside the rest of the remaining members. The following midnight, she dropped the "EMPiRE" from her stage name, performing as simply "yu-ki" from then.
Personal Life
yu-ki EMPiRE worked in a pub for two years before becoming an idol. She gets along well with her family, and they all watched her audition.
Profile
Current Stage Name: yu-ki
Former Stage Name: YU-Ki EMPiRE
WACK Audition Name: Momoko Gumi inc (モモコグミinc)
Birth Date: December 10
Bloodtype: AB
Nickname: yu-ki
Western Zodiac:  Sagittarius
WACK status:

2017.04.02: Joined EMPiRE
2022.06.02:

EMPiRE disbands
Joined ExWHYZ

WACK Groups:
Overall Time in WACK: 5 Years, 4 Months, 17 Days
Discography Featured In
Publications
Filmography
Film
Live Video
Games Featured In
Smartphone Game
Card Game
Lyricist Credits
Trivia
She discovered WACK after her sister recommended BiSH to her.
After discovering she had made it to the training camp, yu-ki would go to karaoke with her mother and sister every day to practice her singing.
Gallery