YOKOYAMA RiNA
Japanese

ヨコヤマリナ

Nickname

Rinahamu

Other Names

Yokoyama Rina (横山利奈), Hamrig (solo releases post 2018), Ichigo Rinahamu (苺りなはむ)

Birthdate

April 11, 1992 (1992-04-11) (age 29)

Zodiac

Aries

Height

158cm

Professional Information

Group
Years Active

2010-present

Associated Acts
Genre

J-Pop, EDM

Label

ICIGOSTYLE

Links

BiS Information

Generation
Role

Silly Member (おばか担当)

Date Joined

December 10th, 2010

Date Left

June 24th, 2011

Debut Release
Final Release
Time in Group

6 months, two weeks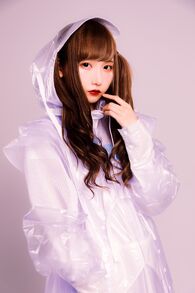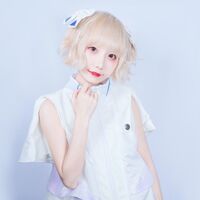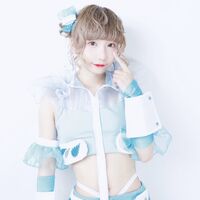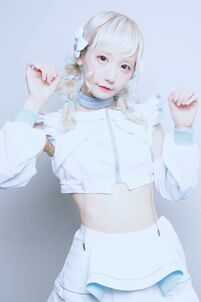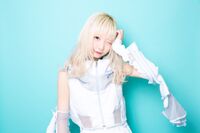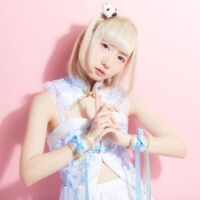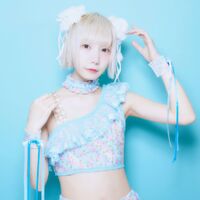 Yokoyama Rina (ヨコヤマリナ, 横山利奈), now known as Ichigo Rinahamu (苺りなはむ) and Hamrig, is a Japanese singer, DJ and producer. She was a founding member of BiS' first generation.
After leaving BiS, she founded her own record label, ICIGO STYLE, and produced numerous groups. From 2015 to 2021 she was a joint producer and member of CY8ER. She also releases occasional solo and collaborative material. In April 2021, Rinahamu announced that she would be producing a new group.
Yokoyama Rina was announced as a founding member of BiS at Pour Lui's solo live on December 10th, 2010.
On January 11th, 2011, Rina's debut song, Taiyou no Jumon, was released.
Yokoyama Rina released her only album as a member of BiS, Brand-new idol Society, on March 23rd.
On June 2nd, Yokoyama Rina announced her graduation from BiS following disagreements with the group's increasingly un-idol like behaviour. Her final show took place on June 24th.
On October 3rd, Yokoyama Rina formed Akishibu Project, and joined the group as both a member and its producer.
Yokoyama Rina graduated from Akishibu Project on May 11th, 2014. Following her graduation, she began to perform as a soloist under the stage name "Ichigo Rinahamu".
On July 8th, Rina reunited with BiS at the first-generation's disbandment live, the first time she took part in BiS activities since her 2011 withdrawal.
On September 15th, Ichigo Rinahamu announced that she would retire from being an idol if her self-titled debut EP did not sell 5000 copies by January 15th the following year.
Ichigo Rinahamu was photographed littering on a train on October 15th, prompting a minor scandal and online outrage.
Ichigo Rinahamu announced that she would be collaborating with You'll Melt More!'s Younapi as the one-off unit Napi-Hamu on November 4th.
Napi-Hamu's only single, Kiramekiraririkaru, was released December 3rd.
At 10:30pm on January 15th 2015, just 90 minutes before the deadline, Ichigo Rinahamu reached the 5000 sale target for and her retirement was canceled.
Ichigo Rinahamu's follow-up single, Hamu Tail, was released on May 1st.
On May 31st, Ichigo Rinahamu formed the unit BPM15Q alongside Nicamoq.
On August 16th, Rinahamu released her third solo single, Poisute, Dame, Dame! The single served as an applogy for her October 2014 littering scandal.
Ichigo Rinahamu's debut release with BPM15Q was BPM15Q!, released on Octber 23rd.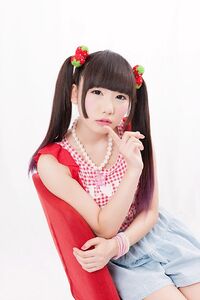 On January 11th, Ichigo Rinahamu appeared heavily in the music video for Zettai Wasureruna's "Ice Cream Popup Together".
On April 23rd, Ichigo Rinahamu launched her own label, ICIGO STYLE, and formed the band Strawberry Syndrome as both member and producer.
A second Rinahamu-produced unit, DOPING BERRY, debuted on July 29th. Unlike Strawberry Syndrome, Rinahamu was not a member and acted as their producer only.
On December 24th, BPM15Q changed their name to CY8ER.
Ichigo Rinahamu's first release as a member of Strawberry Syndrome, the digital single Sweet Monster, was released on March 24th.
DOPING BERRY disbanded on July 13th. Strawberry Syndrome also became inactive around the same time.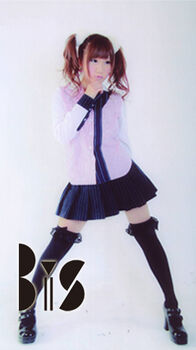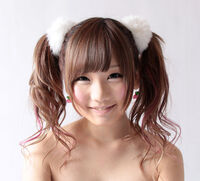 In early January, Ichigo Rinahamu started a new solo project, Hamrig, however, kept the name Ichigo Rinahamu for all work outside of these releases.
Ichigo Rinahamu's first digital single as Hamrig, YASHA, was released on January 10th.
On Februay 17th, Hamrig released another digital single, Search And Build Up.
Hamrig's third digital single, Nounai Kanjou Escalation, was released on February 24th.
On March 9th, Rinahamu featured on Yasutaka Nakata's single, White Cube.
Hamrig's fourth digital single, Trap In The Scene, was released on May 2nd.
On May 7th, just five days after the release of Trap In The Scene, Hamrig released another digital single, Sweet Monster.
Hamrig's sixth digital single, Pikopiko, was released on August 7th, exactly 3 months after the release of Sweet Monster.
On September 29th, Hamrig released her seventh digital single, Mirai Teleportation.
On December 14th, Rinahamu recorded a single, Fashion, with frequent collaborator, Yunomi.
Hamrig's eighth digital single, Plastic Planet, was released on January 7th.
On April 11th, Ichigo Rinahamu revealed her self-produced fashion brand, Miroku Tokyo, which had designed costumes for CY8ER's promotional material.
Ichigo Rinahamu released her ninth digital single, Hero, on May 4th. This time, it was released under the name "rinahamu" unlike her past digital singles that were credited as "Hamrig".
On July 18th, CY8ER announced that they would disband in January 2021.
Rinahamu collaborated with producer KOTONOHOUSE in the latter half of the year releasing a digital single, Sayonara Sankaku, matakite Shikaku on December 26th.
CY8ER disbanded on January 10th at Nippon Budokan.
On April 17th, Ichigo Rinahamu announced that she would be forming and producing a new idol group, and auditions opened the same day. Another ex-BiS member, Pan Luna Leafy, was revealed to be a member.
See Yokoyama Rina Discography Featured In
Community content is available under
CC-BY-SA
unless otherwise noted.