The Sandman Will Keep You Awake - The Loop
Play Sound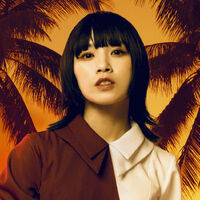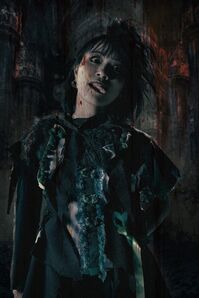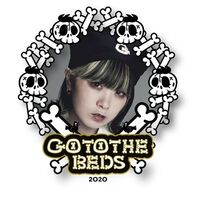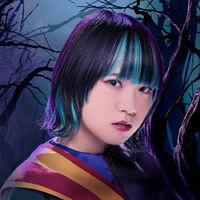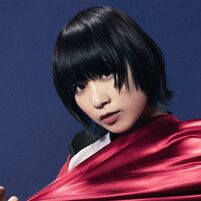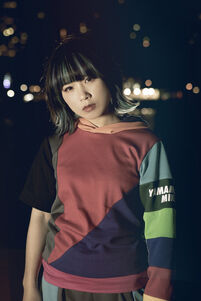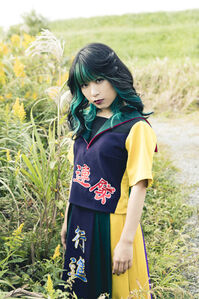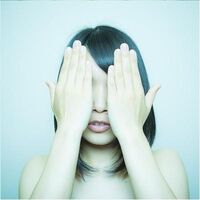 Yamamachi Miki (ヤママチミキ) is a member of GANG PARADE, and formerly, GO TO THE BEDS.
She joined WACK in 2015 as a member of the former group (then called POP), then joined GO TO THE BEDS after GANG PARADE split into two groups in 2020. She then briefly joined PARADISES in 2021 as part of an all-member trade, before the two units were eventually merged back into GANG PARADE in 2022.
In addition to those three units, Yamamachi Miki is also a member of the shuffle units, SAiNT SEX and SPY.
Biography
2015
Yamamachi Miki auditioned for pla2me in Spring 2015, in order to meet her oshi, Kamiya Saki, for free. She passed the audition and was announced as a member of POP on May 31st.
On August 1st, Yamamachi Miki's first release, P.O.P, was released.
Miki's first single as a member of POP, Happy Lucky Kirakira Lucky, was released on December 8th.
2017
On October 2nd, 2017, Yamamachi Miki joined the shuffle unit SAiNT SEX.
On December 31st it was announced that Miki had ranked 5th place in the WACK General Election, the highest rank among GANG PARADE members.
2019
From the 24th to 30th of March, Miki took part in the WACK AUDiTiON CAMP 2019 as a mentor.
During GANG PARADE's Tenbiri Bingo event on November 17th, 2019, Miki lost a card game where the last member to own the Joker card would have to change their stage name. As a result, her stage name was changed to Hurricane Miki until the end of 2019.
2020
On January 1st, 2020 Miki's name was changed back to Yamamachi. Miki
When GANG PARADE was split into two groups on March 28th, 2020, Yamamachi Miki was placed into GO TO THE BEDS. The following day, her first digital single as part of the unit, Don't go to the bed, was released.
On April 1st, Miki's first EP as a member of GO TO THE BEDS, G/P, was released.
GANG PARADE went on indefinite hiatus on May 22nd.
2021
In mid-June, Yamamachi Miki, along with every other active WACK member at the time, joined the shuffle unit, Dogenzaka43. Her only single as part of the group, Kyouniku Jakushoku ~Tsuyoi Yatsura wo Kucchimae~, was released on June 16th.
During WACK presents DREAMLIGHTS in TIF on October 2nd, Watanabe Junnosuke announced that all members of GO TO THE BEDS and PARADISES would switch members. As such, Yamamachi, along with all her groupmates, immediately went on hiatus from GO TO THE BEDS and joined PARADISES instead. As part of PARADISES, Yamamachi featured on the joint EP, G⇔P.
It was revealed on December 27th that Yamamachi Miki had ranked in fifth place in the VOTE! WACK SELECT 7 general election, securing her a place in SPY, a new group that would be produced by Kashiwagi Yuki.
2022
On January 1st, GANG PARADE announced their reformation, and Yamamachi Miki rejoined. As GO TO THE BEDS and PARADISES were now merged back into one singular unit, knowledge on her future with either unit was uncertain, though it appears that both groups are now inactive.
On May 10th, GANG PARADE announced that Yamamachi had contracted coronavirus, and as such, she was required to take a break from activities until the 17th.
Yamamachi's first single after rejoining GANG PARADE, PARADE GOES ON, was released on March 9th. Her first single as a member of SPY, Anata wo Nerai Uchi♡, was released on June 1st.
Personal Life
Yamamachi Miki started to get interested in music back in elementary school and during high school was part of the light music club as vocalist and guitar.
Her father passed away during the WACK AUDiTiON CAMP 2020. Miki says that they weren't particularly close, but his death influenced her when writing the lyrics to "MISSING" and "VILLAIN", both songs about loss.
Profile
Stage Name: Yamamachi Miki (ヤママチミキ)
Other Names: Hurricane Miki (颶風ミキ)
Birth Date: March 14
Height: 151cm
Nickname: Mikimiki (ミキミキ)
Western Zodiac:  Pisces
Eastern Zodiac: Goat
GANG PARADE Role: Kamiya Saki Member (カミヤサキ担当)
WACK status:

2015.05.31: Joined POP
2016.06.17: POP changed name to GANG PARADE
2020.03.28: Joined GO TO THE BEDS
2020.05.22: GANG PARADE entered indefinite hiatus
2021.10.02: Went on hiatus from GO TO THE BEDS and joined PARADISES
2022.01.01: GANG PARADE resumed activities

GANG PARADE Colour:  Green
GO TO THE BEDS Colour:  Green
SPY Colour:  Green
WACK Groups:
Overall Time in WACK: 7 Years, 2 Months, 19 Days
Discography Featured In
Publications
Filmography
Documentary
Live Video Releases
TV Special
Stage Plays Featured In
Games Featured In
Smartphone Game
Card Game
Lyricist Credits
GANG PARADE
GO TO THE BEDS
Trivia
Used to go to karaoke with her friend at least once a week during elementary school.
At performances she tries to make big moves so people in the back can see despite her short stature.
Likes anime, manga and games.
If she wasn't in GANG PARADE she would be a neet.
Other members call her "warrior".
Shares her birthday with YUKA EMPiRE and Wada Rin.
Gallery