Yakusoku
Single by Fujiwara Coco
Japanese

約束

Release Date

April 1st, 2021

Format

CD, Digital Download

Genre

Enka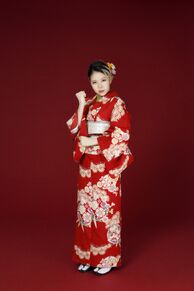 Yakusoku (約束; Promise) is a song released by Coco Partin Coco (credited as "Fujiwara Coco") on April Fools Day, 2021.
On midnight of April 1st, Coco announced her solo debut as an enka singer, and that she would be handing out business cards with download URLS of Yakusoku in front of Shibuya Station at 3pm the same day. The song was also made available to download on her official website.
Yakusoku
Lyrics: Chikugogawa Jiro (筑後川二郎), Fujiwara Coco
Composition: Chikugogawa Jiro, Inokuchi Takashi
The song was written by Chikugogawa Jirou, who was described as a "rare and famous composer well-known in Kyushu"[1]. After her press conference ended, Coco shared a photo of herself with "Chikugogawa Jiro"[2], revealing him to actually be Matsukuma Kenta.
Coco wrote the second verse of the song. She claims that the ring mentioned in this verse (小指の指輪が 光るの) was a Gucci ring given to her by the man who "helped her the most in Tokyo" and whom "she has loved all her life". She immediately revealed, in song, that this man was Watanabe Junnosuke.
Each member of GO TO THE BEDS acting as a reporter had their own background:
Community content is available under
CC-BY-SA
unless otherwise noted.