YUiNA EMPiRE
Other Names

Lisoliso (リソリソ), Kotani Yuina (小谷唯奈)

Birthdate

February 7th, 1997 (Age 22)

Birthplace

Saitama

Bloodtype

0

Height

148cm

Professional Status

Group
Role

"Tapir" Member (バク担当)

Years Active

2013-present

Associated Acts
Genre

J-Pop

Social Media

YUiNA EMPiRE, real name "Kotani Yuina", is an idol under WACK. She is a current member of BiS, a former member of EMPiRE and the former leader of Cue☆Twinkle and De☆Ful.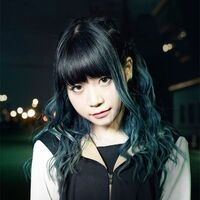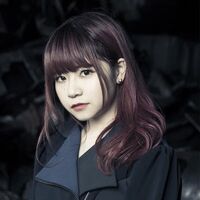 Biography
Edit
Early Idol Career, 2013-2015
Edit
On August 28th 2013, Kotani Yuina was revealed as the "pink member" and leader of underground idol unit Cue☆Twinkle. They disbanded August 26, 2014. Just 3 days later on August 29, 2014 a new group made up of former Cue☆Twinkle members was formed named De☆Ful.
On the group's Twitter, it was announced March 10, 2015 that Yuina and the other member were going to graduate on April 8. However, on March 22 a statement was released saying that both girls didn't show up and could not be contacted. Due to this, the group immediately disbanded.
EMPiRE, 2017-2018
Edit
In March 2017, Yuina took part in the WACK joint audition, and made it to the final boot camp where she was given the name "Lisoliso". However, she was eliminated on the fifth day. Despite this, she joined EMPiRE in August the same year and given the stage name "YUiNA EMPiRE".
On March 17th 2018 it was announced at WACK EXHiBiTiON that YUiNA would be transferred to BiS 2nd permanently.
On April 11th, her first album as an idol, as well as her only album as part of EMPiRE, THE EMPiRE STRiKES START!!, was released.
YUiNA's final appearance with EMPiRE was at their first one-man live on May 1st, after which she was moved to BiS 2nd.
BiS, 2018-
Edit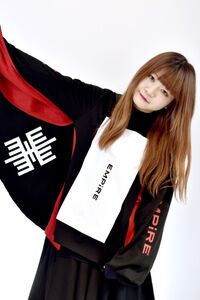 YUiNA's first single as part of BiS, Don't miss it!! was released July 4th.
On July 30th, she ranked 7th in the first BiS.LEAGUE election and remained in BiS 2nd.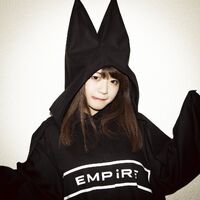 On December 29th, YUiNA ranked 7th in BiS.LEAGUE for a second time. Due to her low ranking,
Watanabe Junnosuke
singled her out as being "unfit to perform as part of BiS" and at risk of being removed from the group. Her future will be decided following the release of BiS' joint single in March.
From the 24th to 30th March 2019, YUiNA will take part in the 
WACK AUDiTiON CAMP 2019
. Due to her probation status, it is unknown whether or not the audition will also affect her future in BiS.
Personal Life
Edit
Has two younger sisters.
Discography
Edit
Publications
Edit
Although she is no longer a member of EMPiRE, she has kept EMPiRE as part of her stage name.
YUiNA's audition name, "Lisoliso", was a parody of Lingling.
She had the same audition name as Haruna Bad Chiiiin.
Her favourite idol is Ichigo Rinahamu.
She is frequently compared to a frog. Despite this, she was given the role of "Tapir" member.
When EMPiRE's profiles were first teased, with their faces hidden until they reached 10000 Twitter followers, YUiNA was the first member to hit the target, mostly due to fans buying her bot followers.
One of the reasons why Watanabe Junnosuke decided to move her to BiS was because her voice "did not fit in" with the rest of EMPiRE.
Shares her birthday with Uruu Ru.