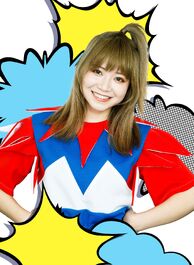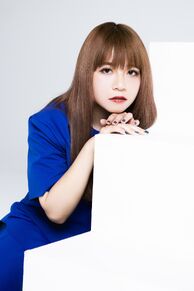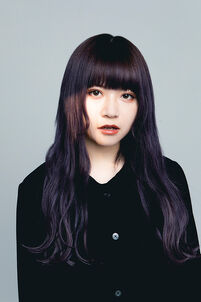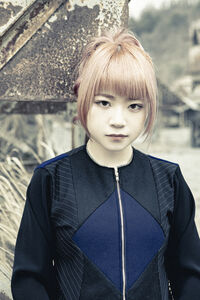 YUiNA EMPiRE, formerly known as Kotani Yuina (小谷唯奈), is a Japanese trainee idol under WACK, as a member of WAgg. She was previously a full-time WACK member as part of EMPiRE, BiS' Second Generation, and CARRY LOOSE.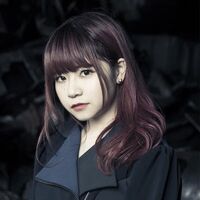 Biography
Early Idol Career, 2013-2015
On August 28th 2013, Kotani Yuina was revealed as the "pink member" and leader of underground idol unit Cue☆Twinkle.
Cue☆Twinkle disbanded on August 26th, 2014.
Just 3 days later on August 29th, 2014 a new group made up of former Cue☆Twinkle members was formed named De☆Ful.
On March 20th, 2015, it was announced on twitter, it was announced March 10, 2015 that Yuina and her groupmate Nakamura Mio were both going to graduate from De☆Ful on April 8th.
On March 22nd, a statement was released saying that both Yuina and Mio didn't show up to any recent activities and could not be contacted. Due to this, the group immediately disbanded.
2017
From March 28th, Yuina participated in the WACK AUDiTiON CAMP 2017 under the name "Lisoliso", however, was eliminated on day four after losing a random choice draw. Afterwards, she auditioned again for WACK's upcoming "Project AW".
On August 23rd, Yuina was announced as a founding member of EMPiRE after passing the Project AW audition, and was given the stage name "YUiNA EMPiRE".
2018
On March 17th 2018 it was announced at WACK EXHiBiTiON that YUiNA would be transferred to BiS 2nd permanently.
YUiNA EMPiRE's, first album as an idol, as well as her only album as part of EMPiRE, THE EMPiRE STRiKES START!!, was released on April 11th.
YUiNA's final appearance with EMPiRE was at their first one-man live on May 1st. Despite no longer being a member, YUiNA retained the "EMPiRE" part of her stage name upon joining BiS 2nd full-time.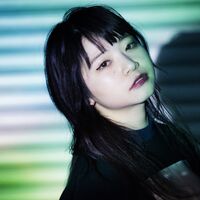 YUiNA EMPiRE's first single as part of BiS, Don't miss it!!, was released on July 4th.
On July 30th, YUiNA ranked 7th in the first BiS.LEAGUE election and remained in BiS 2nd.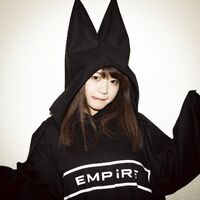 On December 29th, YUiNA EMPiRE ranked 7th in BiS.LEAGUE for a second time. Due to her low ranking, Watanabe Junnosuke singled her out as being "unfit to perform as part of BiS" and at risk of being removed from the group.
2019
From the 24th to 30th March 2019, YUiNA took part in the WACK AUDiTiON CAMP 2019. The conditions were that any BiS members taking part in the boot camp would be removed from the group if they were eliminated.
Although YUiNA passed the audition camp, on March 30th BiS announced their intention to disband in response to the firings of Aya Eightprince and Toriaez Hana, who were eliminated from the same boot camp.
When BiS' second generation disbanded on May 11th, with YUiNA EMPiRE announced that she would remain part of WACK.
On June 19th, YUiNA EMPiRE announced that she would be joining a group, named CARRY LOOSE. Leading up to CARRY LOOSE's debut, she and group mate Pan Luna Leafy worked as mentors for WAgg.
YUiNA EMPiRE's debut release with CARRY LOOSE was the digital single Yasashii Sekai on September 18th.
On October 22nd, YUiNA's debut album as a member of CARRY LOOSE, also named CARRY LOOSE, was released.
2020
On February 11th, YUiNA EMPiRE's only single as part of CARRY LOOSE, Ningen, was released.
CARRY LOOSE disbanded on October 31st. Upon their disbandment, YUiNA EMPiRE remained in WACK, though her future plans were not specified.
On December 26th, it was announced that YUiNA EMPiRE would join WAgg, WACK's trainee unit. During the MC, she announced that the decision to join WAgg was mutual on hers and Watanabe's part, feeling that she could learn to be a better idol in the trainee group after not succeeding in three groups over three years.
2021
YUiNA EMPiRE's first show with WAgg took place on January 3rd.
From March 21st, YUiNA took part in the WACK AUDiTiON CAMP 2021. She was eliminated on day 6 due to losing a game of Othello against Iggy.
In mid-June, YUiNA, along with every other active WACK member at the time, joined the shuffle unit, Dogenzaka43. Her only single as part of the group, Kyouniku Jakushoku ~Tsuyoi Yatsura wo Kucchimae~, was released on June 16th.
In late July, YUiNA, as well as most other members of WAgg, became infected with coronavirus, and had to go on hiatus from all activities. She recovered and resumed activities on August 8th.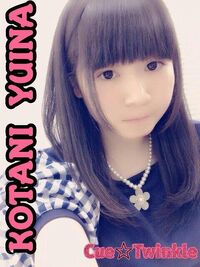 Personal Life
Has two younger sisters.
Profile
Name: Kotani Yuina (小谷唯奈)
Stage Name: YUiNA EMPiRE
WACK Audition Name: Lisoliso (リソリソ)
Birth Date: February 7, 1997 (age 24)
Birthplace: Saitama, Japan
Bloodtype: O
Height: 148cm
Nickname: Yuina (ユイナ), Yuinapi (ゆいなぴ)
Western Zodiac:  Leo
Eastern Zodiac: Ox
BiS Role: Tapir Member (バク担当)
WACK status:

2017.08.23: Joined EMPiRE
2018.05.01: Transferred to BiS
2019.05.11: Graduated BiS (Second generation disbands)
2019.06.19: Joined CARRY LOOSE
2020.10.31: CARRY LOOSE disbanded
2020.12.26: Joined WAgg

Cue☆Twinkle Colour: ■ Pink
WACK Groups:

EMPiRE (2017-2018)
BiS (2018-2019)
CARRY LOOSE (2019-2020)
WAgg (2020-)
Dogenzaka43 (2021)

Other Groups:
Overall Time in WACK: 4 Years, 5 Months, 3 Days
Discography
Publications
Other Media
Film
Trivia
Although she is no longer a member of EMPiRE, she has kept EMPiRE as part of her stage name.
YUiNA's audition name, "Lisoliso", was a parody of Lingling.
She had the same audition name as Haruna Bad Chiiiin.
Her favourite idol is Yokoyama Rina.
She is frequently compared to a frog. Despite this, she was given the role of "Tapir" member.
When EMPiRE's profiles were first teased, with their faces hidden until they reached 10000 Twitter followers, YUiNA was the first member to hit the target, mostly due to fans buying her bot followers.
One of the reasons why Watanabe Junnosuke decided to move her to BiS was because her voice "did not fit in" with the rest of EMPiRE.
Shares her birthday with CARRY LOOSE groupmate Uruu Ru.
Has been in the most groups out of any other WACK member.
With the exception of 2018, YUiNA EMPiRE has taken part in every WACK AUDiTiON CAMP as a competitor, even after debuting.
Gallery