YUKA EMPiRE is a Japanese former idol. She was previously part of WACK as a founding member of EMPiRE from 2017 to 2019.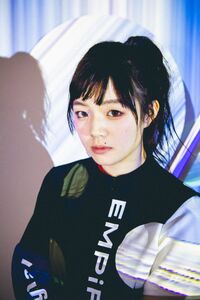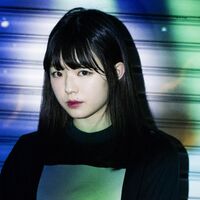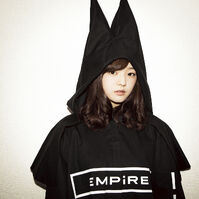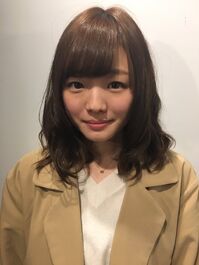 Biography
2017
From March 18th to April 2nd, 2017, YUKA EMPiRE participated in the WACK AUDiTiON CAMP 2017 under the name "Gamiya Saki".
On April 2nd, at the concluding WACK EXHiBiTiON, it was announced that YUKA had passed the audition and would be debuting in a new unit, with the temporary name "Project aW".
On August 23rd, "Project aW" was revealed as EMPiRE, alongside YUKA EMPiRE's stage name.
YUKA EMPiRE's first recording as part of EMPiRE, "EMPiRE is COMiNG", was included on the WACK & SCRAMBLES WORKS album, released on December 6th.
2018
On April 11th, YUKA's debut album as part of EMPiRE, THE EMPiRE STRiKES START!!, was released.
2019
On January 29th, YUKA EMPiRE announced that she would graduate from EMPiRE and WACK, in order to attend university. Just a few hours prior, the music video for her debut single, Pierce had been released, and featured her prominently, acting as a tribute to her upcoming departure.
YUKA's debut single and final release with EMPiRE overall, Pierce, was released on February 27th.
On March 4th, 2019, YUKA graduated from EMPiRE and WACK during their 24 HOUR PARTY PEOPLE live, and retired from entertainment.
Personal Life
Growing up, YUKA had very laid-back parents who let her do whatever she pleased. However, she was jealous of other children her age who worried about their parents.
In high school she loved English, and went to Australia to study on an exchange for a month. She didn't get along with her first host family, particularly the mother. When she left them, as a goodbye the host mother stuck her middle finger up at Yuka and said "fuck you".
Before joining EMPiRE, YUKA was planning to attend university in Tokyo. She was already arranging to move during auditions as she didn't believe that she would actually pass the training camp. She later graduated EMPiRE so that she could attend university.
Profile
Stage Name: YUKA EMPiRE
WACK Audition Name: Gamiya Saki (ガミヤサキ)
Birth Date: March 14
Nickname: Yuka
Western Zodiac:   Pisces
WACK status:

2017.04.02: Joined EMPiRE
2019.03.04: Graduated

WACK Groups:
Discography
Albums
Singles
Publications
Other Media
Film
Lyricist Credits
Trivia
Gallery