YU-Ki EMPiRE
Other Names

Momoko Gumi inc (モモコグミinc)

Birthdate

December 10th

Zodiac

Sagittarius

Bloodtype

AB

Professional Information

Group
Audition Camp(s)
Years Active

2017-present

Links

EMPiRE Information

Date Joined

April 2nd, 2017

Debut Release
Time in Group

3 Years, 6 Months, 16 Days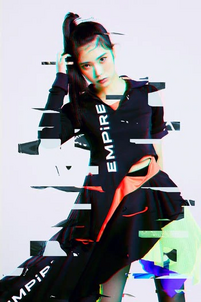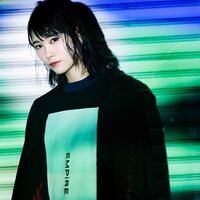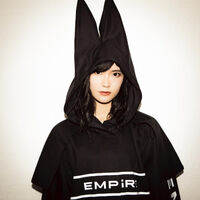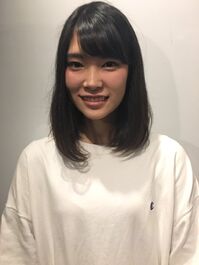 YU-Ki EMPiRE is a Japanese idol under WACK, as a founding member of EMPiRE. She is one of the two original members chosen from the WACK AUDiTiON CAMP in April 2017 to form "Project AW".
From March 18th to April 2nd, 2017, YU-Ki participated in the WACK AUDiTiON CAMP 2017 under the name "Momoko Gumi Inc.".
At the audition's concluding WACK EXHiBiTiON on April 2nd, it was announced that YU-Ki had passed the audition alongside YUKA EMPiRE, and would be debuting in a new unit, with the temporary name "Project aW".
On August 23rd, "Project aW", now named "EMPiRE" was revealed, along with YU-KI EMPiRE's full stage name.
YU-Ki's debut recording with EMPiRE, "EMPiRE is COMiNG", was included on the shuffle album, WACK & SCRAMBLES WORKS, on December 6th, 2017.
On April 11th, 2018, YU-Ki's first album, THE EMPiRE STRiKES START!!, was released.
YU-Ki's first single, Pierce, was released on February 27th, 2019.
In June, YU-Ki EMPiRE appeared in the music video for Hashiyasume Atsuko's solo song à la mode.
On November 22nd, YU-Ki EMPiRE was the subject of an issue of FUCK and FUCK.
YU-Ki EMPiRE worked in a pub for two years before becoming an idol. She gets along well with her family, and they all watched her audition.
Stage Name: YU-Ki EMPiRE
WACK Audition Name: Momoko Gumi inc (モモコグミinc)
Birth Date: December 10th
Bloodtype: AB
Nickname: Yu-Ki
Western Zodiac: Sagittarius
WACK status:

2017.04.02: Joined EMPiRE

WACK Groups:
Overall Time in WACK: 3 Years, 6 Months, 16 Days
She discovered WACK after her sister recommended BiSH to her.
After discovering she had made it to the training camp, YU-Ki would go to karaoke with her mother and sister every day to practice her singing.
Community content is available under
CC-BY-SA
unless otherwise noted.