WHOLE LOTTA LOVE / DiPROMiSE
Single by BiS
Release Date

March 7th 2018

Format

CD, CD+DVD, Digital Download

Genre

Alternative rock, pop punk

Label

Nippon Crown

Catalogue Number

CRCP-10392 (Regular Edition)
CRCP-10392 (Limited Edition)

Singles Chronology
Previous
Next
Other Versions
WHOLE LOTTA LOVE / DiPROMiSE is BiS' seventh major single (the first since their reformation) and their thirteenth overall. It came in a CD only and a CD+DVD edition.
It is the first single for Aya Eightprince, after being traded back from GANG PARADE, and the final single for Kamiya Saki, (who was traded back to GANG PARADE), Momoland (who withdrew from the group in April), and BiS founder and leader Pour Lui.
The song DiPROMiSE is dedicated to Pour Lui, and the music video for the song contains footage from her nine-year career.
The line up for each song is different, to represent the closing era of BiS and the future era of BiS. Kika Front Frontale, Go Zeela, Peri Ubu, Pan Luna Leafy and Momoland feature on both songs, however, Aya Eightprince (the returning member) only features on WHOLE LOTTA LOVE, while Kamiya Saki and Pour Lui (the departing members) only feature on DiPROMiSE.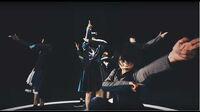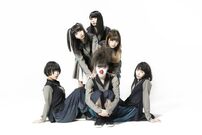 WHOLE LOTTA LOVE
DiPROMiSE
WHOLE LOTTA LOVE (instrumental)
DiPROMiSE (instrumental)
All Composition by Matsukuma Kenta.
Although this was also Momoland's final single, she appears on both tracks unlike graduating members Pour Lui and Kamiya Saki, as she had been expected to remain a member only to suddenly withdraw from the group between the release of this and Don't miss it!!
Momoland believed the lyrics of DiPROMiSE were about her.
This is the only single released under Nippon Crown to feature Pour Lui, Kamiya Saki and Momoland.
Community content is available under
CC-BY-SA
unless otherwise noted.