WAgg is the official trainee unit of WACK. The purpose of the unit is to train girls aged 12 to 17 with the intention of eventually debuting as part of a WACK unit.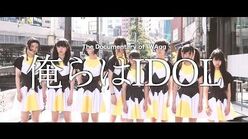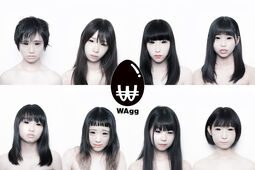 Biography
Edit
WAgg was officially announced on May 28th 2018, and auditions were held for girls aged between 12 and 17 years old, for the purpose of training and eventually debuting in WACK. The first members of the unit, Marin Ba, Uruu Ru, Utauuta, Anzupia, Naruhaworld, Love, Sayaito and Hanaemonster were announced on August 14th 2018. Much like the reveals of previous WACK groups, their eyes were obscured in their first teaser photos.
On September 8th, their faces were finally revealed, along wish a short documentary film on YouTube. Their first live event was streamed on Niconico on September 9th, with BiSH performing as support. Afterwards, they began their first joint tour with EMPiRE, "THE NEW RiCE".
Publications
Edit
Their name is a reference to Hello! Project Egg. They wear egg-inspired costumes on stage.