WACK is FxxK, WACK is SHiT, WACK is BEAUTiFUL
Welcome to the WACKi, a Wiki dedicated to all things WACK, and related artists. Made by slaves, for slaves!
This wiki has 873 articles since May 29, 2018.



Artists
Recent WACK News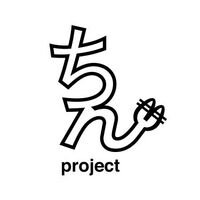 New "WACK-Chin" Audition Held Through Twitter
Today (June 1st), it was announced through WACK's website that auditions for a new WACK unit would be held, starting immediately. As the current coronavirus conditions prevent any formal auditions or boot camps from taking place, applications will be held through twitter.
Named Project WACK-Chin, applications are open to anybody over the age of 13 who creates a new twitter account using the audition's logo as their avatar, and tweets with the hashtags #ProjectWACKちん and #WACKちん応募. Source: Announcement
Affiliates
Upcoming Birthdays

June 20, Coming Soon

Misuzu Missing You (24th)

June 21, Coming Soon

Mewclub (20th)
*As per WACK tradition, members whose real ages have not been revealed are listed as being 18 by default. Who knows how old they really are? ¯\_(ツ)_/¯
Upcoming Releases
Recent music videos