WACK is FxxK, WACK is SHiT, WACK is BEAUTiFUL

Welcome to the WACKi, a Wiki dedicated to all things WACK, and related artists. Made by WACK Slaves, for WACK Slaves!
This wiki has 1,232 articles since May 29, 2018.



Artists
Articles
Random Members



Tsukino Usagi (月ノウサギ), also known as Tsukino Yuki (月野雪), is a Japanese idol under WACK, as a member of WAgg, PARADISES and SAiNT SEX. She was previously part of GANG PARADE.
Recent WACK News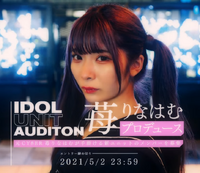 Ex-BiS Members Ichigo Rinahamu and Pan Luna Leafy Form New Group
On April 17th, First-Generation BiS member, Ichigo Rinahamu announced that she would become the producer of an upcoming idol group, following the disbandment of her previous project, CY8ER. A video was posted to her YouTube, revealing that Second-Generation BiS and CARRY LOOSE member Pan Luna Leafy would also be part of the group. Auditions for additional members have since been opened.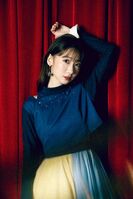 Kashiwagi Yuki's WACK Stage Name is Yuki Reysole
In a follow-up video to the announcement that she would join every WACK group, it was announced on April 16th that, while part of WACK, Kashiwagi Yuki will perform under the stage name, Yuki Reysole. She will keep her original name for activities outside of WACK.
Recent Releases
Amazon Japan | CD Japan | Ototoy | Spotify | Apple Music
Bold rows are official WACK releases. Unbolded rows are WACK-affiliated (former members/staff) releases
Upcoming Releases
Affiliates
Upcoming Birthdays*

April 20, Happy Birthday!

Saibi Ao (22nd)

April 22, Coming Soon

SHELLME (18th)

May 2, Coming Soon

miifuu (38th)
*As per WACK tradition, members whose real ages are unknown are stated to be 18 by default. Who knows how old they really are? ¯\_(ツ)_/¯
This Day in History
2013 - Cherry Girl was released. (Morphine Tokyo digital single)
2019 - The BILLIE IDLE "Soshite, Mata..." Tour ended. (BILLIE IDLE®︎ live tour)
Latest Music Videos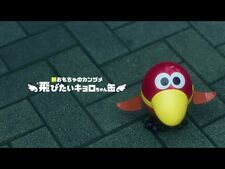 Community content is available under
CC-BY-SA
unless otherwise noted.