WACK is FxxK, WACK is SHiT, WACK is BEAUTiFUL
Welcome to the WACKi, a Wiki dedicated to all things WACK, and related artists. Made by WACK Slaves, for WACK Slaves!
This wiki has 918 articles since May 29, 2018.



(Want to help keep the WACKi WACKy? Here's some helpful templates to use when editing pages)
Artists
Articles
Random Members



Nel Nehru (ネル・ネール) is a former second-generation member of BiS. She was active in the group from 2018 to 2019.
Recent WACK News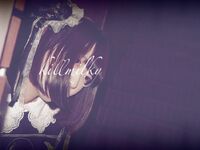 Ex-BiS Manako Chiii Manako Forms New Band
Today (July 7th), former BiS member Manako Chiii Manako, now performing as "Komori Manako", announced the formation of killmilky, a band in which she will be the guitarist and vocalist. The band will perform shoegaze-inspired music and Manako is currently the only confirmed member.
Killmilky also posted their first song, "yugato", to YouTube.
Source: Twitter
Recent Releases
Amazon Japan | CD Japan | Ototoy | Spotify | Apple Music
Upcoming Releases
Affiliates
Upcoming Birthdays

July 16, Coming Soon

July 17, Coming Soon

July 18, Coming Soon

July 28, Coming Soon
*As per WACK tradition, members whose real ages have not been revealed are listed as being 18 by default. Who knows how old they really are? ¯\_(ツ)_/¯
Recent music videos