Line 20:
Line 20:
 

== News ==

 

== News ==

 

* [2019/03/31] [[GANG PARADE]] have [https://www.youtube.com/watch?v=2ZwjbGDQadE released a music video] for [[BRAND NEW PARADE]]

 

* [2019/03/31] [[GANG PARADE]] have [https://www.youtube.com/watch?v=2ZwjbGDQadE released a music video] for [[BRAND NEW PARADE]]

 
+

* [2019/03/30] [[Ayuni D|PEDRO]] has opened [https://www.youtube.com/channel/UCMlScRSfqovXpcg447emv4A an official YouTube channel.]

 
 
 

=== [2019/03/30] [[WACK EXHiBiTiON]] ROUNDUP ===

 

=== [2019/03/30] [[WACK EXHiBiTiON]] ROUNDUP ===

Line 57:
Line 58:
 

*[[List of WACK Music Videos]]

 

*[[List of WACK Music Videos]]

 

[[File:GANG PARADE「ブランニューパレード」MUSIC VIDEO|thumb|225x225px]]

 

[[File:GANG PARADE「ブランニューパレード」MUSIC VIDEO|thumb|225x225px]]

 
+

[[File:OFFICIAL TRAILER|thumb|225x225px]]

 

[[File:BiS 新生アイドル研究会-OFFiCiAL ViDEO--3|thumb|225x225px]]

 

[[File:BiS 新生アイドル研究会-OFFiCiAL ViDEO--3|thumb|225x225px]]

 

[[File:CY8ER - タイムトリップ (Official Music Video)|thumb|225x225px]]

 

[[File:CY8ER - タイムトリップ (Official Music Video)|thumb|225x225px]]

Line 66:
Line 68:
 

[[File:【BiS】primal.っぽい曲「primally.」【BYS】|thumb|225x225px]]

 

[[File:【BiS】primal.っぽい曲「primally.」【BYS】|thumb|225x225px]]

 

[[File:おかえりさよなら (Seiho Remix) - Maison book girl - Golden Record|thumb|225x225px]]

 

[[File:おかえりさよなら (Seiho Remix) - Maison book girl - Golden Record|thumb|225x225px]]

−

[[File:十六歳 (Ryan Hemsworth Remix) - Maison book girl - Golden Record|thumb|225x225px]]

 
 

<mainpage-endcolumn />

 

<mainpage-endcolumn />

 

[[Category:Browse]]

 

[[Category:Browse]]
---
Revision as of 21:39, 31 March 2019
WACK (Watanabe Artistic Creative Kabushikigaisha ; わたなべ あーてぃすちっく くりえいてぃぶ かぶしきがいしゃ; Watanabe Artistic Creative Corporation) is a Japanese music company specialising in idols, founded by Watanabe Junnosuke in 2014, following the first disbandment of BiS and the formation of pla2me.
There are currently four official units, a shuffle unit and a trainee unit.
News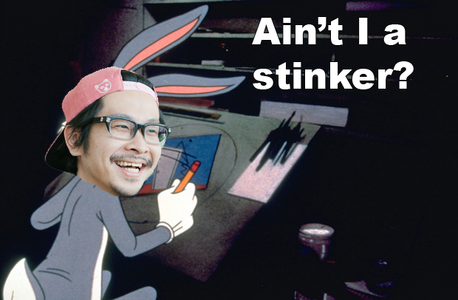 Affiliates
Latest activity
Birthdays
Upcoming Birthdays

September 18, Happy Birthday!

Kika Front Frontale (18th)

September 20, Coming Soon

Momose Momo (27th)

September 25, Coming Soon

Koshino Junko (81st)
*As per WACK tradition, members whose real ages have not been revealed are listed as being 18 by default. Who knows how old they really are? ¯\_(ツ)_/¯ Recent Videos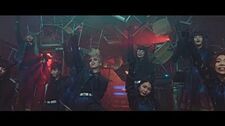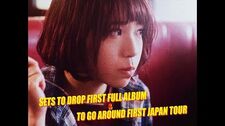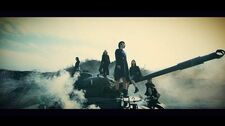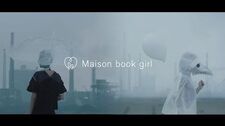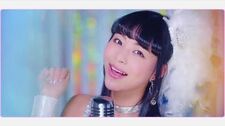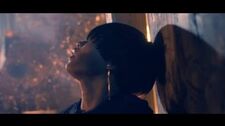 Community content is available under
CC-BY-SA
unless otherwise noted.