Line 71:
Line 71:
 

<font size="4">'''Recent Videos'''</font>

 

<font size="4">'''Recent Videos'''</font>

 

*[[List of WACK Music Videos]]

 

*[[List of WACK Music Videos]]

 
+

[[File:GiANT KiLLERS -BRiNG iCiNG SHiT HORSE TOUR FiNAL "THE NUDE"-@幕張メッセ9.10.11ホール|thumb|225x225px]]

 

[[File:BiS 新生アイドル研究会-OFFiCiAL ViDEO--2|thumb|225x225px]]

 

[[File:BiS 新生アイドル研究会-OFFiCiAL ViDEO--2|thumb|225x225px]]

 

[[File:CY8ER - デッドボーイ、デッドガール (Official Music Video)|thumb|225x225px]]

 

[[File:CY8ER - デッドボーイ、デッドガール (Official Music Video)|thumb|225x225px]]

Line 81:
Line 82:
 

[[File:BILLIE IDLE® - "そして、また、、" -OFFICIAL VIDEO-|thumb|225x225px]]

 

[[File:BILLIE IDLE® - "そして、また、、" -OFFICIAL VIDEO-|thumb|225x225px]]

 

[[File:ピアス -OFFiCIAL ViDEO-|thumb|225x225px]]

 

[[File:ピアス -OFFiCIAL ViDEO-|thumb|225x225px]]

−

[[File:GANG PARADEメジャーデビュー告知映像|thumb|225x225px]]

 
 

<mainpage-endcolumn />

 

<mainpage-endcolumn />

 

[[Category:Browse]]

 

[[Category:Browse]]
---
Revision as of 15:10, 8 March 2019
WACK (Watanabe Artistic Creative Kabushikigaisha ; わたなべ あーてぃすちっく くりえいてぃぶ かぶしきがいしゃ; Watanabe Artistic Creative Corporation) is a Japanese music company specialising in idols, founded by Watanabe Junnosuke in 2014, following the first disbandment of BiS and the formation of pla2me.
There are currently four official units, a shuffle unit and a trainee unit.
News
[2019/03/04] Following EMPiRE's 24 hour party, BiS will hold a 69 hour party from the 18th to 22nd March.
[2019/03/03] BILLIE IDLE®︎ will release a new single on May 22nd.
[2019/02/19] The upcoming BiS single Are you ready? will be used as the ending theme for the Yu-Gi-Oh! VRAINS!!!! anime.
[2019/02/07] Aina The End will feature on the DISH song "SING-A-LONG", from their new album, "Junkfood Junction".
Affiliates
Latest activity
Birthdays
Upcoming Birthdays

September 18, Happy Birthday!

Kika Front Frontale (18th)

September 20, Coming Soon

Momose Momo (27th)

September 25, Coming Soon

Koshino Junko (81st)
*As per WACK tradition, members whose real ages have not been revealed are listed as being 18 by default. Who knows how old they really are? ¯\_(ツ)_/¯ Recent Videos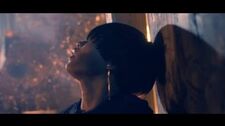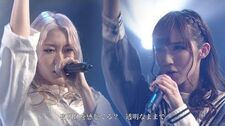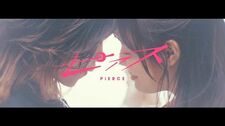 Community content is available under
CC-BY-SA
unless otherwise noted.