Utauuta (ウタウウタ) is a founding member of WAgg.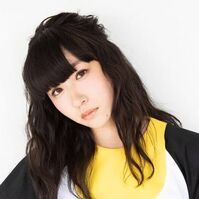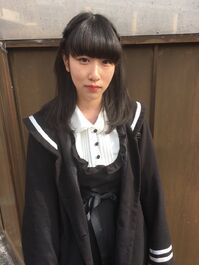 From March 12th, Utauuta took part in the WACK Audition Camp 2018 under the name "Yui Ga Jackson". However, she was eliminated on the first day without being offered a redemption challenge. Soon after, she auditioned for WAgg, WACK's official trainee unit.
On August 14th, Utauuta was revealed as a founding member of WAgg.
From March 24th, Utauuta participated in the WACK AUDiTiON CAMP 2019. On day two, she was eliminated for a second time after losing a game of Daifugo.
From March 22nd, Utauuta took part in the WACK AUDiTiON CAMP for the third year in a row. She was eliminated on day three after failing to do the most squats.
Stage Name: Utauuta (ウタウウタ)
WACK Audition Name: Yui ga Jackson (ユイ・ガ・ジャクソン)
Birth Date: June 3, 2002 (Unconfirmed)
Western Zodiac: Gemini
WACK status:
WACK Groups:
Overall Time in WACK: 1 Year, 9 Months, 19 Days
Publications
Edit
Other Media
Edit
Is a big Togawa Jun fan and sang "Suki Suki Daisuki" (previously covered by BiS Kaidan) at her first WACK audition.
She hates being reminded of her time in the 2018 WACK audition, saying that she has changed a lot since then.
Struggles to express her emotions, causing staff members to describe her as "cold".
Her audition name was a parody of Yui Ga Dockson.
Utauuta's year of birth is rumoured to be 2002, however, this is unconfirmed.
Community content is available under
CC-BY-SA
unless otherwise noted.