URUU RU
Japanese

ウルウ・ル

Birthdate

February 7th

Zodiac

Aquarius

Professional Information

Group
Audition Camp(s)
Years Active

2018-present

Associated Acts
Links

WAgg Information

Date Joined

August 14th, 2018

Date Left

August 25th, 2019

Time in Group

1 year, 11 days

CARRY LOOSE Information

Date Joined

June 19th, 2019

Date Left

October 31st, 2020

Debut Release
Time in Group

1 year, 3 months, 27 days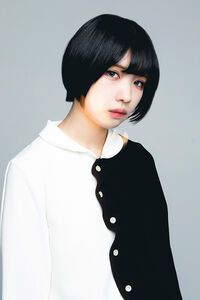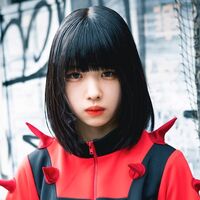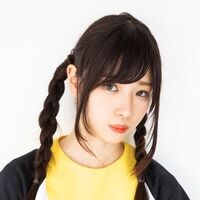 Uruu Ru (ウルウ·ル) is a Japanese idol under WACK. She is a member of CARRY LOOSE and a former trainee under WAgg. She is also a member of the shuffle unit, HOLY SHiTS.
On August 14th, Uruu Ru was revealed as one of the first trainees to join WAgg.
Uruu Ru's first performance took place on September 9th.
On October 16th, Uruu Ru modelled for NEGLECT ADULT PATiENTS at Amazon Fashion Week.
From March 24th to 30th, Uruu Ru competed in the WACK AUDiTiON CAMP 2019 alongside other WAgg trainees. While she was one of the few WAgg members to survive the entire boot camp, she was not chosen to debut.
On June 19th, it was announced that Uruu Ru would debut in Fall as part of a newly-formed group, CARRY LOOSE.
On August 4th, Uruu Ru was added to the shuffle unit HOLY SHiTS.
Uruu Ru's final live as a member of WAgg took place on August 25th, after which she joined CARRY LOOSE full time.
Pan Luna Leafy's first release with CARRY LOOSE was the free digital single, Yasashii Sekai, on September 18th.
Uruu Ru's first album as a featured member, also called CARRY LOOSE, was released on October 22nd.
Uruu Ru's first single, Ningen, was released on February 11th, 2020.
From March 22nd to 29th, 2020, Uruu Ru took part in the WACK AUDiTiON CAMP 2020 as a mentor.
In October, CARRY LOOSE announced their disbandment. Their final performance will take place on October 31st.
Stage Name: Uruu Ru (ウルウ·ル)
Birth Date: February 7th
Western Zodiac: Aquarius
WACK status:

2018.08.14: Joined WAgg
2019.06.19: Joined CARRY LOOSE
2019.08.25: Left WAgg
2020.10.31: CARRY LOOSE disbanded

WACK Groups:
Her favourite WACK group is BiSH.
Her stage name comes from the Japanese onomatopoeia for crying. Despite this, she doesn't actually cry very often.
Has the same birthday as CARRY LOOSE groupmate YUiNA EMPiRE.
Is the second WAgg to debut.
Has written the most lyrics out of any other CARRY LOOSE member.
Community content is available under
CC-BY-SA
unless otherwise noted.