Tokyo
Single by PEDRO
Japanese

東京

Release Date

February 10th, 2021

B-Side
Format

CD

Genre

J-Rock

Label

EMI Records

Singles Chronology
Previous
Next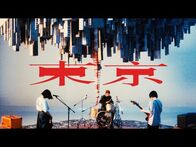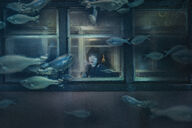 Tokyo (東京) is PEDRO's second major single, released on February 10th, 2021.
The single was announced on January 16th with a billboard posted above Shibuya Station until January 30th. That same day, it's B-Side, Nichijyou, was released digitally.
Leading up to its release, Tokyo was pushed as a direct competitor to Ayuni D's BiSH groupmate, Aina The End, who would release her debut album a week prior. Promotional billboards and advertisements for both releases would be posted in the same or similar locations (such as Shibuya Station), with the advertisements growing more prominent and elaborate as each side attempted to out-promote each other. As Aina was signed to avex, and PEDRO to EMI, the rivalry was frequently promoted on Twitter using the hashtag #avexとEMIの体力勝負 (A physical battle between avex and EMI).
Tokyo
Nichijyou
Community content is available under
CC-BY-SA
unless otherwise noted.