the GREAT JOURNEY ALBUM
Album by EMPiRE
Release Date

November 24th, 2019 (iTunes Pre-Release)
December 18th, 2019

Format

Cassette, Digital, CD

Genre

J-Pop, Electro

Label

Avex Trax

Catalogue Number

AVTD-96397/B~C (Limited Edition)
AVCD-96398/B (DVD Edition)
AVCD-96399 (CD Edition)

Album Chronology
Previous
Next
Singles from the GREAT JOURNEY ALBUM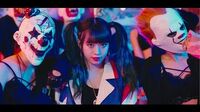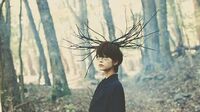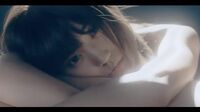 The GREAT JOURNEY ALBUM is EMPiRE's second full major album, it is set to be released on the 18th of December 2019. The title was revealed during EMPiRE's 20th of October free live "EMPiRE'S GREAT PARTY vol. 0" along with a performance of a new song "Have it my way".
After EMPiRE'S GREAT PARTY, fans were invited to a hide and seek event where if they found the members, they'd be invited to a small event in a limo where the album in its entirety would be listenable.
The album was pre-released on iTunes for 300yen on November 24th.
The album comes in a CD-only edition, a CD and live DVD edition, and a limited edition including a cassette, live CD, Blu-Ray and photobook.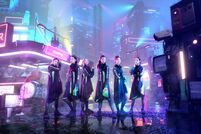 Have it my way
WE ARE THE WORLD
ピアス (PiERCE, the GREAT JOURNEY VERSiON)
A journey
KiTTO KiMi TO (きっと君と; Surely, With You)
NEW WORLD
MAGARiKUNETTA MiChi NO (曲がりくねった道の; This Long Winding Road)
I have a chance!!
SELFiSH PEOPLE (Special edition bonus track, the GREAT JOURNEY VERSiON)
Community content is available under
CC-BY-SA
unless otherwise noted.