Start
Album by MAMESHiBA NO TAiGUN
Release Date

June 10th, 2020
June 2nd, 2020 (Digital)

Format

CD

Genre

J-Pop

Singles from Start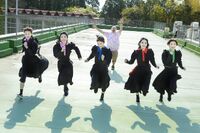 Start (スタート) is the debut album by MAMESHiBA NO TAiGUN, released on June 10th, 2020.
It's original release date was May 13th, however it was delayed for a month due to the COVID-19 pandemic. On June 2nd, the album recieved an early release on digital platforms.
Pre-order editions of the album from HMV and Tower Records include bonus posters, depending on which store).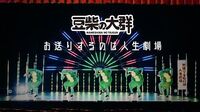 Mameshiba no Taigun -Ookuri Suru no wa Jinsei Gekijou- (豆柴の大群- お送りするのは人生劇場-; Bean Shiba Horde - I'm Going to Show You The Theatre of my Life)
Restart (2020 ver.)
CHANGES
Sayonara Shinakya (さよならしなきゃ; I Have to Say Goodbye)
Boku ga Ii (僕がいい; I'll do it)
Gardening (ガーデニング)
Trust (トラスト)
Soba ni Iteyo Baby angel (そばにいてよ Baby angel; Stay With Me, Baby Angel)
Kimi Igai ni Motetai (君以外にモテたい; I Want to be Liked by Someone Other Than You)
Community content is available under
CC-BY-SA
unless otherwise noted.