Line 2:
Line 2:
 

'''Project WACK-Chin''' (Project WACKちん) is an open audition for a new [[WACK]] unit. Applications opened on June 1st, 2020, and will end whenever Japan's coronavirus restrictions are lifted. The audition is open to both men and women over the age of 13, regardless of location.

 

'''Project WACK-Chin''' (Project WACKちん) is an open audition for a new [[WACK]] unit. Applications opened on June 1st, 2020, and will end whenever Japan's coronavirus restrictions are lifted. The audition is open to both men and women over the age of 13, regardless of location.

 
 
−

To participate in the audition, applicants must create a new account on twitter, with the audition's logo as its avatar, and tweet using the hashtag #ProjectWACKちん.

+

To participate in the audition, applicants must create a new account on twitter, with the audition's logo as its avatar, and tweet using the #ProjectWACKちん.

 
 
 

== Translation* of Official Announcement ==

 

== Translation* of Official Announcement ==

 

<small><nowiki>*</nowiki>Machine translation, some errors may be present</small><blockquote>'''Project WACK-Chin'''</blockquote><blockquote>'''-An idol audition that can only be passed after corona-'''</blockquote><blockquote>I'm [[Watanabe Junnosuke|Watanabe]], WACK's representative.</blockquote><blockquote>We will be holding the largest open, worldwide, real-time audition in WACK history!! </blockquote><blockquote>The requirements are pretty low! </blockquote><blockquote>Men and women over the age of 13!! That's almost it, pretty much!! </blockquote><blockquote>In the midst of the coronavirus peril, social distancing and self-restraint from going out, we shouldn't gather, and we shouldn't be around people. You can't do live events... </blockquote><blockquote>This is a world where you can't even say what you want to. </blockquote><blockquote>It's very difficult to start activities at the moment... </blockquote><blockquote>There's nothing to do... </blockquote><blockquote>I want to be active, but I have to be able to survive if I don't have enough money to support myself. But... I can't wait for the corona to converge... </blockquote><blockquote>It's a gift for you. </blockquote><blockquote>The story of a new idol group that will gather and be formed in __ amount of days. </blockquote><blockquote>It's an idol audition that can only be passed after corona! </blockquote><blockquote>First, just create a twitter and post your sentences! </blockquote><blockquote>Oh, that's so easy! </blockquote><blockquote>Please feel free to apply! </blockquote>

 

<small><nowiki>*</nowiki>Machine translation, some errors may be present</small><blockquote>'''Project WACK-Chin'''</blockquote><blockquote>'''-An idol audition that can only be passed after corona-'''</blockquote><blockquote>I'm [[Watanabe Junnosuke|Watanabe]], WACK's representative.</blockquote><blockquote>We will be holding the largest open, worldwide, real-time audition in WACK history!! </blockquote><blockquote>The requirements are pretty low! </blockquote><blockquote>Men and women over the age of 13!! That's almost it, pretty much!! </blockquote><blockquote>In the midst of the coronavirus peril, social distancing and self-restraint from going out, we shouldn't gather, and we shouldn't be around people. You can't do live events... </blockquote><blockquote>This is a world where you can't even say what you want to. </blockquote><blockquote>It's very difficult to start activities at the moment... </blockquote><blockquote>There's nothing to do... </blockquote><blockquote>I want to be active, but I have to be able to survive if I don't have enough money to support myself. But... I can't wait for the corona to converge... </blockquote><blockquote>It's a gift for you. </blockquote><blockquote>The story of a new idol group that will gather and be formed in __ amount of days. </blockquote><blockquote>It's an idol audition that can only be passed after corona! </blockquote><blockquote>First, just create a twitter and post your sentences! </blockquote><blockquote>Oh, that's so easy! </blockquote><blockquote>Please feel free to apply! </blockquote>

 
 
 
+

== External Links ==

 
+

* [https://www.wack.jp/posts/8343043 Announcement]

 

[[Category:Auditions]]

 

[[Category:Auditions]]

 

[[Category:2020 Additions]]

 

[[Category:2020 Additions]]
---
Revision as of 15:07, 1 June 2020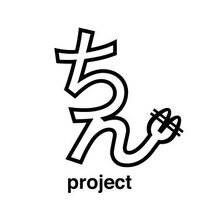 Project WACK-Chin (Project WACKちん) is an open audition for a new WACK unit. Applications opened on June 1st, 2020, and will end whenever Japan's coronavirus restrictions are lifted. The audition is open to both men and women over the age of 13, regardless of location.
To participate in the audition, applicants must create a new account on twitter, with the audition's logo as its avatar, and tweet using the hashtags #ProjectWACKちん and #WACKちん応募.
Translation* of Official Announcement
*Machine translation, some errors may be present
Project WACK-Chin
-An idol audition that can only be passed after corona-
I'm Watanabe, WACK's representative.
We will be holding the largest open, worldwide, real-time audition in WACK history!!
The requirements are pretty low!
Men and women over the age of 13!! That's almost it, pretty much!!
In the midst of the coronavirus peril, social distancing and self-restraint from going out, we shouldn't gather, and we shouldn't be around people. You can't do live events...
This is a world where you can't even say what you want to.
It's very difficult to start activities at the moment...
There's nothing to do...
I want to be active, but I have to be able to survive if I don't have enough money to support myself. But... I can't wait for the corona to converge...
It's a gift for you.
The story of a new idol group that will gather and be formed in __ amount of days.
It's an idol audition that can only be passed after corona!
First, just create a twitter and post your sentences!
Oh, that's so easy!
Please feel free to apply!
External Links
Community content is available under
CC-BY-SA
unless otherwise noted.