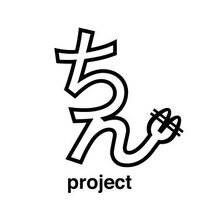 Project WACK-Chin (Project WACKちん) is an open audition for a new WACK unit. Applications opened on June 1st, 2020, and will end whenever Japan's coronavirus restrictions are lifted. The audition is open to anybody of any gender and any nationality, provided they are over the age of 13 and can get a work visa if they live outside of Japan.
To participate in the audition, applicants must create a new account on twitter, with the audition's logo as its avatar, and tweet using the hashtags #ProjectWACKちん and #WACKちん応募.
The name is a pun on both "vaccine" and a Japanese word for dick (chin), which Watanabe is fond of.
Translation* of Official Announcement
[
edit
|
edit source
]
*Machine translation, some errors may be present
Project WACK-Chin
-An idol audition that can only be passed after corona-
I'm Watanabe, WACK's representative.
We will be holding the largest open, worldwide, real-time audition in WACK history!!
The requirements are pretty low!
Men and women over the age of 13!! That's almost it, pretty much!!
In the midst of the coronavirus peril, social distancing and self-restraint from going out, we shouldn't gather, and we shouldn't be around people. You can't do live events...
This is a world where you can't even say what you want to.
It's very difficult to start activities at the moment...
There's nothing to do...
I want to be active, but I have to be able to survive if I don't have enough money to support myself. But... I can't wait for the corona to converge...
It's a gift for you.
The story of a new idol group that will gather and be formed in __ amount of days.
It's an idol audition that can only be passed after corona!
First, just create a twitter and post your sentences!
Oh, that's so easy!
Please feel free to apply!
On June 8th, Watanabe announced that the second phase of the audition process was to take place; each week, additional increasingly-strict rules named CHALLENchin (CHALLENちん) would be placed among those who applied for the audition. The word "CHALLENchin" is a pun on "Challenging".
Watanabe announced in a that, following the initial screening, all applicants who completed every CHALLENChin so far had passed the first round. As part of the second round, participants were required to fill in a submission form posted to WACK's website, as well as to continue with the CHALLENchin.
On July 24th, the 9th CHALLENchin, as well as the official WACK-chin website were announced. Using the website, the fans were prompted to vote for their favorite contestants, one vote per day per contestant. The top 50 applicants with the most votes will be able to pass to the next phase of the audition. However, the rules state that at least 10 people of each gender have to pass, even if they don't end up being in the general top 50.
Throughout the entire mass voting stage, Impossible Maika from the 2020 Audition Camp was consistently the top voted contestant.
After the vote ended on August 4th, participants who did not make the top 50 were allowed a second chance to pass, and a second week-long vote for 50 additional finalists was opened the same day. During this period, these low-ranking participants were permitted to make one additional campaign tweet.
On August 15th, following the end of the second round of votes, one last popular vote was held for the remaining participants, making a total of 150 people who would progress to the next round.
Soon after the second round had ended, it was announced that the third round of the auditions would be in the form of interviews, which were broadcast live on Watanabe's instagram profile, starting from September 2nd.

Community content is available under
CC-BY-SA
unless otherwise noted.