PARADISES
Album by PARADISES
Release Date

July 22nd, 2020

Format

CD, Digital Download

Genre

J-Pop, Rock

Label

FUELED BY MENTAIKO

Album Chronology
Previous
Next
Singles from PARADISES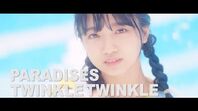 PARADISES is the self-titled debut album by PARADISES. It was announced on May 22nd, 2020, during the graduation and joining livestream of GANG PARADE (and PARADISES) members Kamiya Saki and Kila May.
It will be released concurrently with GO TO THE BEDS (also self-titled) debut album on July 22nd.
On May 23rd, the track "TWINKLE TWINKLE" was pre-released digitally. It was followed by "Aoi Haru" two days later. On June 23rd, "BRIGHT FUTURE, YOUR SMILE", "STARE", "Onegai" and "Zuroi Hito" were also released early.
On July 15th, the album was given an advance digital release on streaming platforms.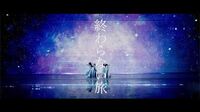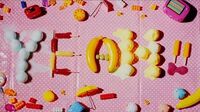 The cover art was designed by Tanaka Hideyuki.
It is the debut release of Kila May, and the previous digital single GOOD NIGHT has been re-recorded with her vocals.
Owaranai Tabi (終わらない旅; Endless Journey)
TWINKLE TWINKLE
BRIGHT FUTURE,YOUR SMILE
STARE
YEAH!!
Onegai (お願い; Please)
ALIVE
PURE GIRL
Inochi Mijikashi Otome-tachi (命短し乙女たち; Life is Short, Maidens)
Zurui Hito (ズルい人; Cheater)
Aoi Haru (青い春; Blue Spring)
GOOD NIGHT (FRESH ver.)
Community content is available under
CC-BY-SA
unless otherwise noted.