NEL NEHRU
Japanese

ネル・ネール

Other Names

Orangeko Vampire (オレンジコバンパイア), Neru Neru (ねるねる)

Birthdate

July 28th

Zodiac

Leo

Professional Information

Audition Camp(s)
Years Active

2018

Associated Acts
Genre

J-Pop

Links

Twitter (Gone)

BiS Information

Generation
Role

Dynamite Member (ダイナマイト担当)

Date Joined

March 18th, 2018

Date Left

January 1st, 2019

Debut Release
Final Release
Time in Group

9 months, 4 days
Nel Nehru (ネル・ネール) is a former second-generation member of BiS. She was active in the group from 2018 to 2019.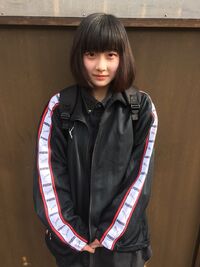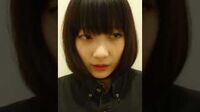 From March 24th to 30th, Nel Nehru participated in the WACK AUDiTiON CAMP 2018 under the name "Orangeko Vampire".
On March 30th, at the audition's concluding WACK EXHiBiTiON, it was announced that Nel Nehru would join BiS 1st.
Nel Nehru's first single as a member of BiS, Don't miss it!!, was released on July 4th.
On July 30th, Nehru ranked 9th in the first BiS.LEAGUE election and was demoted to BiS 2nd.
On December 29th, Nel Nehru ranked 7th in BiS.LEAGUE. Due to her low ranking, she was singled out by Watanabe Junnosuke as "unfit to perform in BiS" and at risk of being removed from the group.
On January 1st, just three days after being placed on probation, Nel Nehru announced her withdrawal from BiS, citing physical and mental exhaustion.
While in high school, Nehru had a part-time job that she quit after three days.
Stage Name: Nel Nehru (ネル・ネール)
Other Names: Neru Neru (ネル・ネル)
WACK Audition Name: Orangeko Vampire (オレンジコバンパイア)
Birth Date: July 28th
Western Zodiac: Leo
BiS Role: Dynamite Member (ダイナマイト担当)
WACK status:

2010.03.30: Joined BiS
2019.01.01: Left

WACK Groups:

BiS (2010-2014, 2016-2018)
Prior to joining BiS, Nehru cosplayed under the name "Neru Neru". Her stage name is a reference to her former cosplay name.
Auditioned for WACK as an opportunity to change herself.
Her audition name, "Orangeko Vampire", was a parody of MiDORiKO EMPiRE.
Is the second member of BiS in a row to withdraw from the group due to mental exhaustion, with Momoland leaving for the same reason several months prior.
Shortly after her withdrawal, Nel Nehru was depicted as a dead body (along with other recently-graduated idols such as BABYMETAL's Yuimetal and Dempagumi Inc.'s Yumemi Nemu) in an official T-shirt design for idol group THE BANANA MONKEYS. BiS groupmate Muropanako publicly expressed her anger and disgust with the design on her Twitter.
Shares her birthday with NOW EMPiRE.
She is the only member of BiS (Second Generation, 2016-2019) whose whereabouts are unknown.
Community content is available under
CC-BY-SA
unless otherwise noted.