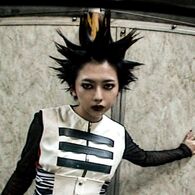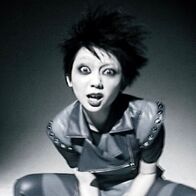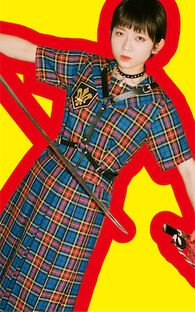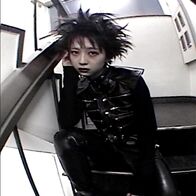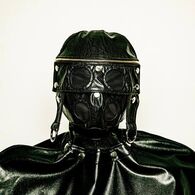 Nameless (ナ前ナ以, "Namaenai") is a Japanese idol under WACK, as a founding member of ASP. She joined in March 2021.
While her name is written as "Namaenai" in Japanese, in English it is literally "Nameless" as revealed on ASP's pre-order bonus posters for their debut album. She is also a member of WACK no Kuso Unit.
Biography
Prior to joining WACK, Nameless took part in a private interview for the WACK AUDiTiON CAMP 2021 in February. Watanabe told her "if you go to the training camp, you'll fail" but then offered her a place in the new group he was creating.
Nameless was unveiled as a founding member of ASP on March 27, 2021, at the end of the WACK AUDiTiON CAMP 2021. Her face and stage name were kept hidden until she reached a goal of 15,000 (later, 20,000) followers on Twitter, instead, being referred to only as "0002".
When she eventually reached the 20,000 follower goal, her full face remained hidden, however, portions of her mask were removed to reveal her eyes. Later, more portions of her mask were revealed to show the top of her head, when she reached 21,000 followers.
On April 9, 0002 revealed half of her face and announced that her Japanese stage name was Namaenai (ナ前ナ以), with her English stage name being revealed as "Nameless" on May 5.
Her debut album with ASP, ANAL SEX PENiS, was released on May 26.
In mid-June, Nameless, along with every other active WACK member at the time, joined the shuffle unit, Dogenzaka43. Her only single as part of the group, Kyouniku Jakushoku ~Tsuyoi Yatsura wo Kucchimae~, was released on June 16th.
Nameless' debut single with ASP, the MAN CALLiNG, was released on September 22nd.
On December 27th, Nameless was randomly-selected to join a new shuffle group, WACK no Kuso Unit, after ranking poorly in the VOTE! WACK SELECT 7 general election.
Profile
Discography Featured In
Publications
Trivia
Gallery