NOW EMPiRE
Other Names

Nono (のの), Terayama Yufu (テラヤマユフ)

Birthdate

July 28, 2000 (2000-07-28) (age 20)

Zodiac

Leo

Professional Information

Group
Audition Camp(s)
Years Active

2013-present

Associated Acts
Links

EMPiRE Information

Date Joined

March 30th, 2019

Debut Release
Time in Group

2 Years, 0 Months, 21 Days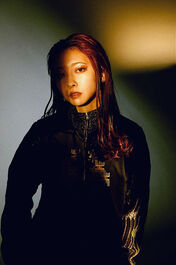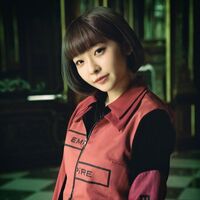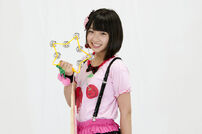 NOW EMPiRE, also known as Nono (のの), is a Japanese idol under WACK as a member of EMPiRE and SAiNT SEX. She joined in March 2019. Prior to joining WACK, she was the leader of SakuranbomBom.
Sometime in June, NOW EMPiRE joined the Yamagata local idol group, SakuranbomBom, as a founding member, and under the name Nono. As the oldest member, she was given the role of the group's leader.
SakuranbomBom's debut single, ♪SakuranbomBom, was released on October 5th.
On July 18th, Nono released a solo single to commemorate her 15th birthday, titled NO!!NO!!!
SauranbomBom disbanded on April 30th, 2016, however, would occasionally reform for one-off performances afterward.
From March 24th to 30th, Nono took part in the WACK AUDiTiON CAMP 2019, under the name "Terayama Yufu". At the concluding WACK EXHiBiTiON, it was announced that she would join EMPiRE.
On April 21st, Nono's first event with EMPiRE took place, where her official stage name was revealed as NOW EMPiRE.
NOW EMPiRE's debut single with EMPiRE, SUCCESS STORY, was released on July 17th.
On August 4th, during WACK presents DREAMLIGHTS in TIF, NOW was placed in SAiNT SEX during their live performances.
NOW EMPiRE's debut album as part of EMPiRE, The GREAT JOURNEY ALBUM, was released on December 18th.
Stage Name: NOW EMPiRE
Other Names: Nono (のの)
WACK Audition Name: Terayama Yufu (テラヤマユフ)
Birth Date: July 28, 2000
Nickname: Now
Western Zodiac: Leo
Eastern Zodiac: Dragon
WACK status:

2018.03.30: Joined EMPiRE

SakuranbomBom Colour: ■ Orange
WACK Groups:
Other Groups:
Overall Time in WACK: 2 Years, 0 Months, 21 Days
See NOW EMPiRE Discography Featured In
Her audition name is a parody of Terashima Yufu. She shares it with Terashima Yuka and Ishimura Aoi.
She is the first member of EMPiRE whose name does not begin with a Y or M.
She calls her EMPiRE seniors "Senpire" (a pun on "Senpai" and "EMPiRE").
Shares her birthday with Nel Nehru.
Claimed to have still believed in Santa Claus up to the age of 17 in a DROiD Christmas email
Community content is available under
CC-BY-SA
unless otherwise noted.