MOMOKO GUMi COMPANY
Japanese

モモコグミカンパニー

Nickname

Momokan (モモカン)

Birthdate

September 4

Zodiac

Virgo

Birthplace

Tokyo

Bloodtype

O

Professional Information

Group
Audition Camp(s)

WACK AUDiTiON CAMP 2018 (Mentor)

Years Active

2015-present

Links

BiSH Information

Role

Demon Member (あまのじゃく担当)

Color

■ Yellow

Date Joined

March 9th, 2015

Debut Release
Time in Group

6 Years, 1 Month, 20 Days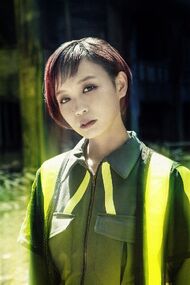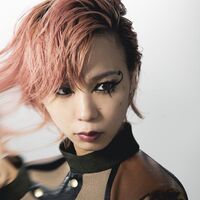 Momoko Gumi Company (モモコグミカンパニー) is a Japanese idol under WACK, as a founding member of BiSH. In addition to her career as an idol, Momoko has also written two books. She joined WACK in 2015.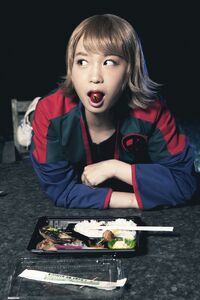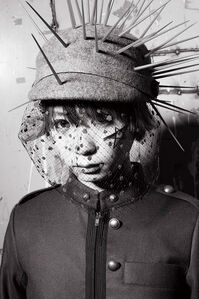 On March 9th, Momoko Gumi Company was revealed as a founding member of BiSH.
Momoko's debut release, Spark, was published online on March 27th.
On May 27th, Momoko Gumi Company's first album, Brand-new idol SHiT, was released.
Momoko Gumi Company's debut single, OTNK, was released on September 2nd.
On December 31st, Momoko Gumi Company ranked 7th in the WACK General Election.
On March 7th, Momoko Gumi Company released her first book, Me wo Awaseru to Iukoto, detailing her time spent in BiSH so far.
From March 12th to 18th, Momoko took part in the WACK AUDiTiON CAMP 2018 as a mentor, replacing Aina The End who had to suddenly withdraw from the role due to scheduling conflicts.
On June 2nd, Momoko Gumi Company announced her plans to release her second book. A crowdfunding campaign for the publication was held the following day, until August 21st, after which, chapters from the book were gradually released to donators.
On December 4th, Momoko's second book, Kimi ga Yume ni Dete Kita yo, will be released.
Momoko has a big family of a mother, father, two brothers and both grandparents. She is the middle child. She liked her father, but couldn't take her mother seriously. She would often lie and sometimes steal from her family.
As a child, Momoko felt she was too mature for her age. She disliked being around children her age and found adults to be too patronizing, which eventually led to her skipping kindergarten. While at school, Momoko was bullied by an on/off friend for about a year. In high school, she had a very close friend and the two were often mistaken as being in a gay relationship.
Stage Name: Momoko Gumi Company (モモコグミカンパニー)
Birth Date: September 4
Birthplace: Tokyo, Japan
Height: 147cm
Bloodtype: O
Nickname: Momokan (モモカン)
Western Zodiac:  Virgo
BiSH Role: Demon Member (あまのじゃく担当)
WACK status:
BiSH Colour: ■ Yellow
WACK Groups:
Overall Time in WACK: 6 Years, 1 Month, 20 Days
See Momoko Gumi Company Discography Featured In
Is the shortest member of BiSH
Has a habit of speaking before thinking, which led her to one time talking about her discharge on a live stream interview after the host found a yellow stained cloth in her bag.
In an interview when she first joined BiSH, she said she hated idol otaku.
Admits to being shy, tough on the outside but weak on the inside and being an anxious person.
She was the only founding member of BiSH to not be in any groups before.
Has written the most lyrics out of any other BiSH member.
Community content is available under
CC-BY-SA
unless otherwise noted.