MiZUTA MARi
Japanese

ミズタマリ

Other Names

Izumi Mari (泉茉里), Izukoneko (いずこねこ)

Birthdate

November 9, 1994 (1994-11-09) (age 25)

Zodiac

Scorpio

Birthplace

Osaka

Bloodtype

O

Height

156cm

Professional Information

Group
Years Active

2011-Present

Associated Acts
Genre

J-Pop, Electronic, Art Pop

Links

GANG PARADE Information

Date Joined

July 8th, 2014

Date Left

May 31st, 2015

Debut Release
Final Release
Time in Group

10 months, 23 days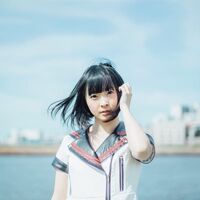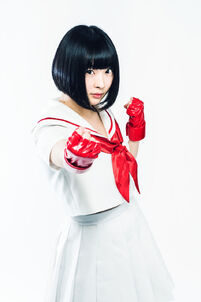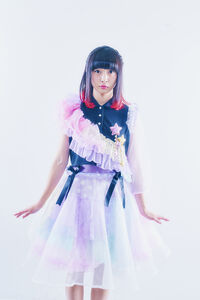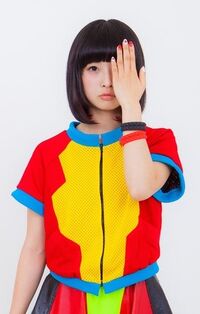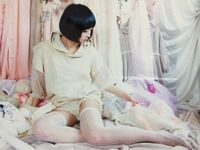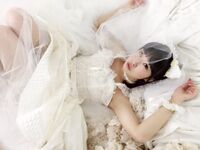 Mizuta Mari
(ミズタマリ), real name
Izumi Mari
(泉茉里) and formerly
Izukoneko
(いずこねこ) was a founding member of
pla2me
(now GANG PARADE).
Before joining pla2me, she performed as a soloist as "Izukoneko". Following her graduation from WACK, she was a vocalist for the band THE Natsu no Mamono until 2018. She is currently a member of DISCOMPO with Izumi Mari.
Mari's music as Izukoneko was characterized by a combination of contemporary music and pop, which producer Sakurai Kenta later called "Gentone-Pop", with songs that use a lot of odd rhythms, and a gap between Sakurai's dark lyrics and Mari's smiling performance.
Biography
Edit
On October 1st, Mizuta Mari began her solo career as Izukoneko at Tokyo Idol Festival. She had been scouted by music producer Sakurai Kenta prior, after he asked her to sing a demo of a song he was working on.
The stage name "Izukoneko" meant "lost cat", and was inspired by the French film, "Chacun cherche son chat", named "Neko Ga Yume Fukei" (猫が行方不明; Lost Cat) in Japanese.
Izukoneko's debut single, JuPiter girL, was released on November 11th.
On December 18th, Izukoneko released her second single, rainy irony.
Izukoneko's third single, nostalgie el, was released on February 25th.
Izukoneko released her debut EP, IZUKONEKO EP, on April 14th.
On September 5th, Izukoneko's first studio album, Saigo no Neko Koujou, was released.
Izukoneko's second EP, ROOM, was released on January 23rd.
On April 3rd, Izukoneko released a live album, Namiete.
On November 27th, Izukoneko released Last summer EP.
In the early hours of March 2nd, Izukoneko's website suddenly closed down, and her producer, Sakurai Kenta, made a tweet hinting at the end of Izukoneko's activities:
"I can no longer continue Izukoneko. There are many reasons, but they are all my fault. I'm sorry for living."
The following day on March 3rd, Izukoneko tweeted that she would continue her activities.
However, on May 24th, Izukoneko announced that she would be ceasing her solo activities on August 31st.
On July 8th, Izukoneko changed her stage name to Mizuta Mari and formed the duo Pla2me with ex-BiS member Kamiya Saki.
After her final performance as Izukoneko on August 31st, Mizuta Mari began crowdfunding for her own movie,Sekai no Owari no Izukoneko, which would serve as Izukoneko's farewell.
Mizuta Mari's first single as a member of Pla2me, Plastic 2 Mercy, was released on September 30th.
Izukoneko's final album, Sekai no Owari no Izukoneko, was released on March 4th.
Three days later, Izukoneko's crowdfunded movie, Sekai no Owari no Izukoneko, was released theatrically on March 7th.
On March 31st, Mizuta Mari announced that she would graduate from Pla2me, due to a mix of creative differences with Kamiya Saki, and the difficulty of travelling to Tokyo from Osaka for their activities.
Mizuta Mari graduated from Pla2me on May 31st.
On June 12th, Mari joined the band THE Natsu no Mamono under the name Izumi Mari.
Izumi Mari's debut single as a member of THE Natsu no Mamono, Renai Shijou Shugi Summer Everyday / Doki Meki Library, was released on August 28th.
On November 5th, Mari joined the idol group Mtopi as a founding member. As a member of mtopi, she revered back to her previous Mizuta Mari stage name.
On May 1st, Mizuta Mari's only single with Mtopi, Mtopido Nyuumonhen, was released.
On September 7th, Mari's first album as a member of THE Natsu no Mamono, Natsu no Mamono, was released.
On May 10th, Izumi Mari released a double A-side solo single, UTANINARE!! / Watashi. Unlike her Izukoneko work, this single was released as "Izumi Mari" and had a drastically different sound.
On September 9th 2018, Izumi Mari graduated from THE Natsu no Mamono. She continued entertainment activities until the end of the month, after which she took a 5 month long hiatus.
In early March, Izumi Mari resumed her entertainment activites as a model.
On March 28th, Mari revealed the crowdfunding campaign for "Re:cycle", a web drama starring herself and other former idols, with the intention to "Re-debut" idols that had been dismissed from their agencies. The campaign reached its goal on April 21st.
In early February, Izumi Mari started working as a performer at the idol-themed cafe and bar, QuluQulu.
On April 24th, Mari was announced as a choreographer for Saiko Generation's twelth single, "Aidentity!" (愛 でんてぃてぃ!)
On May 3rd, Izumi Mari collaborated with the band DISCOMPO to form the "online" unit, DISCOMPO with Izumi Mari.
DISCOMPO with Izumi Mari's debut event was held on May 4th, through Zoom.
Discography
Edit
Other Media
Edit
Lyrics Written
Edit
Community content is available under
CC-BY-SA
unless otherwise noted.