Minna no Pour Lui II
Album by Pour Lui
Japanese

みんなのプー・ルイ II

Release Date

March 11th, 2020

Format

CD

Genre

J-Pop

Label

WACKdonald Records

Catalogue Number

DDCZ-2253

Album Chronology
Previous
Next

N/A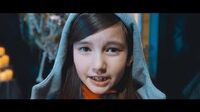 Minna no Pour Lui II (みんなのプー・ルイ II; Everything is Pour Lui's II) is Pour Lui's second solo album. It was announced at WACK Koshien on January 3rd, 2020, and released on March 11th.
The album celebrates Pour Lui's tenth anniversary as an idol, and serves as a sequel to her debut album, Minna no Pour Lui. The album has two CDs, with CD 1 being entirely new tracks and CD 2 being re-recordings of tracks from Minna no Pour Lui.
According to Watanabe Junnosuke, it is Pour Lui's "first and last WACK album".
Leading up to its release, songs from Minna no Pour Lui II were released on Soundcloud each week culminating in a music video for "I'm in love" being released on March 3rd.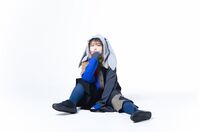 Tracklist
Edit
I'm in love
zuruzuru
Fuutsu no Renai (普通の恋愛; Ordinary Love)
GiRLS WAR
Illegal (いりーがる)
Surechigai (スレチガイ; Passing By)
KEY ASK
NONONO
Community content is available under
CC-BY-SA
unless otherwise noted.