mikinormu
Japanese

ミキノルム

a.k.a

MIKINORME (魅起法則), SCARLET OVERKILL YOU

Years Active

2008-2015 (As MIKINORME), 2015-present

Label

Sexy Stones Records (MIKINORME)
Self-produced, 2015-onwards

Associated Acts
Website
Members
Former Members

Ishigura Yui
Suzuki Mizuho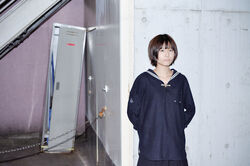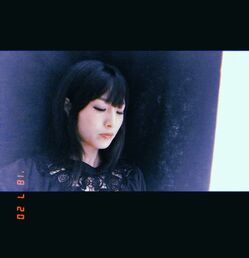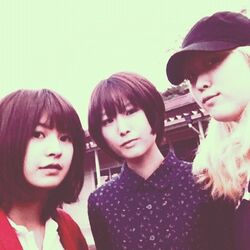 Mikinormu (ミキノルム), formally MIKINORME (魅起法則), is a self-produced electropop act by ex-BiSH member Yashiro Yuka.
It was originally a three-piece rock band active from 2008 to 2015, however, was revived as a solo project by Yashiro following her departure from BiSH.
Ishigura Yui (Bass, Chorus)
Suzuki Mizuho (Drums, Chorus)
MIKINORME was formed in 2008 by Yashiro Yuka, Ishigura Yui, and Suzuki Mizuho. They released their debut album is escape on February 5th 2014.
MIKINORME disbanded sometime between late 2014 and early 2015, and vocalist Yuka joined BiSH.
After leaving BiSH, Yuka decided to instead revive MIKINORME as the only remaining member. This reboot had a drastic change in sound, shifting from energetic alternative rock, to lo-fi vaporwave-inspired electropop, and a new name (with the same pronunciation), mikinormu. Yuka later explained that the biggest reason for this change in sound was that working solo had limited her options.
In June 2016, MIKINORME temporarily reformed with all members, under the name SCARLET OVERKILL YOU.
Starting with GARDEN, Yashiro Yuka began selling CD-Rs of her solo recordings as mikinormu in 2017.
In 2018, mikinormu released the self-produced EPs SF and FILM NOIR.
Mikinormu's fourth CD-R, MAGIC WAVE, was released on January 9th 2019. followed by, calling call, on August 2nd.
In April 2020, mikinormu released her sixth self-produced album, GENIC.
Mikinormu's seventh CD-R, Le Paradis, was released on March 7th, 2021.
Community content is available under
CC-BY-SA
unless otherwise noted.