MiDORiKO EMPiRE
Birthdate

May 16th

Zodiac

Taurus

Height

158cm

Professional Information

Group
Audition Camp(s)

WACK AUDiTiON CAMP 2020 (Mentor)

Years Active

2017-present

Links

EMPiRE Information

Date Joined

August 23rd, 2017

Debut Release
Time in Group

3 Years, 1 Month, 25 Days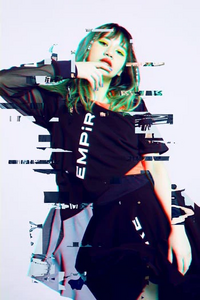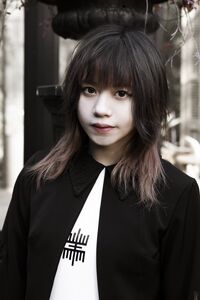 MiDORiKO EMPiRE is a Japanese idol under WACK, as a founding member of EMPiRE. She joined in August 2017.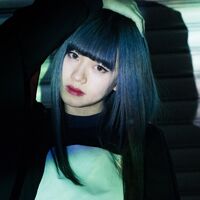 On August 23rd, MiDORiKO EMPiRE was revealed as a founding member of EMPiRE. Unlike any of the other members, she did not take part in WACK Audition Camp 2017, auditioning specifically for "Project aW".
On December 6th, MiDORiKO's first recording as part of EMPiRE, "EMPiRE is COMiNG", was included on the WACK shuffle album, WACK & SCRAMBLES WORKS.
MiDORiKO EMPiRE's first album, THE EMPiRE STRiKES START!!, was released on April 11th, 2018.
On October 16th, 2018, MiDORiKO modelled for NEGLECT ADULT PATiENTS at Amazon Fashion Week.
On February 28th, 2019, MiDORiKO EMPiRE's first single, Pierce, was released.
From March 22th to 28th, MiDORiKO EMPiRE participated in the WACK AUDiTiON CAMP 2020 as a mentor.
MiDORiKO considered herself a rebellious child and refused to go to high school, staying at home and watching TV instead. She loved dancing and took part in hip-hop dance lessons during elementary school. She quit dancing during high school, as her health was deteriorating from her not leaving the house.
Before joining EMPiRE, MiDORiKO worked part-time in a wedding hall.
As MiDORiKO complies with Japan's 10pm curfew law, she is suspected to be under the age of 18. However, the public reason she gives is that she doesn't want to miss her favourite TV shows.
Stage Name: MiDORiKO EMPiRE
Birth Date: May 16th
Height: 158cm
Nickname: Midoriko, Doriko
Western Zodiac: Taurus
WACK status:

2017.04.02: Joined EMPiRE

WACK Groups:
Overall Time in WACK: 3 Years, 1 Month, 25 Days
Dyes her hair frequently.
Loves going to maid cafes.
Likes men with long hair.
Is part-Filipino.
Community content is available under
CC-BY-SA
unless otherwise noted.