The Sandman Will Keep You Awake - The Loop
Play Sound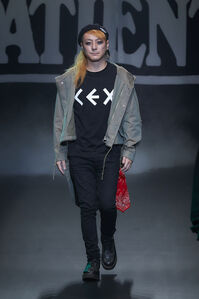 Matsukuma Kenta (松隈ケンタ) is a Japanese music producer, composer and lyricist. He is the founder of SCRAMBLES, and frequently composes and produces for WACK artists. In addition, he is a member of Buzz72+ and a former member of this is not a business (as "Pito Townzen"), LUI◇FRONTiC◆Matsukuma JAPAN (as "Optimus Matsukuma"), GHOST ORACLE DRIVE and Beat mints boyz.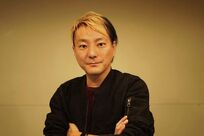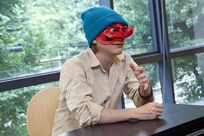 Biography
Matsukuma Kenta debuted in 2002 as the guitarist for GRANDSLAM, later renamed to Buzz72+. His debut album was Taiyou ga Moetsukiru Made ni, and by 2005, he had signed with Avex. Buzz72+ went on indefinite hiatus in 2007, after which, Matsukuma started writing and composing music for other artists, including Pour Lui.
In 2011, Matsukuma Kenta founded the music production company SCRAMBLES, which would produce music for almost every WACK-affiliated artist, as well as some external acts. In 2013, SCRAMBLES expanded, adding a record company, Scramble/Records, and SCRAMBLES Co.LTD, where he became the representative director.
Matsukuma also joined two bands in 2013, the first being this is not a business in March. As a member, he kept his face hidden behind a tengu mask, and performed under the stage name, "Pito Townzen". The second band he would go on to join was LUI◇FRONTiC◆Matsukuma JAPAN with BiS member Pour Lui in December, using the stage name, "Optimus Matsukuma". He left both bands in November 2015 to focus on music production.
In 2016, Kenta formed the band, GHOST ORACLE DRIVE with other SCRAMBLES staff. The group was created to compose and record music for the GOD EATER franchise. The following year he formed Beat mints boyz with his frequent collaborator and WACK CEO Watanabe Junnosuke.
Aside from his music activities, in 2018 Matsukuma, appeared at Amazon Fashion Week as a model for Watanabe's clothing brand, NEGLECT ADULT PATiENTS.
Following a 13 year-long hiatus, Matsukuma Kenta became inspired to reform Buzz72+ in early 2020. Their comeback release was the EP, 13. Around the same time, he began making appearances on the television series, Spice Travellers, and in 2021, he joined the band SPiCE TRAVELERS in order to promote the show.
Also in 2021, Matsukuma became a Specially Appointed Professor at the University of Economics in Dazaifu. On October 10th, Matsukuma opened a live venue, BAD KNee LAB.
Personal Life
Matsukuma's first daughter, Minori was born on June 16th, 2017. She sometimes composes music for PARADISES, despite being literally a toddler.
Profile
Name: Matsukuma Kenta (松隈ケンタ)
Previous Stage Names: 
Birth Date: September 26, 1979 (age 42)
Western Zodiac:  Taurus
Eastern Zodiac: Goat
WACK status:

2013.02.03: Joined this is not a business
2014.08.08: WACK is established (joins WACK as both staff, and a member of this is not a business)
2015.11.24: this is not a business disbands, continues to work for the company as staff

this is not a business Colour:  Blue
Groups:
Discography Featured In
Beat mints boyz
LUI◇FRONTiC◆Matsukuma JAPAN
Buzz72+
this is not a business
GHOST ORACLE DRIVE