Maison book girl
Years Active

2014-present

Origin

Tokyo

Associated Acts
Website
Members
Former Members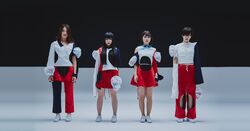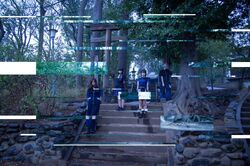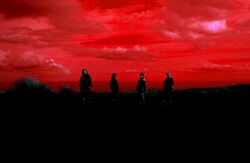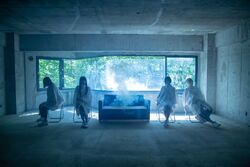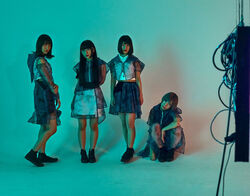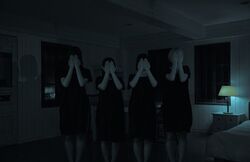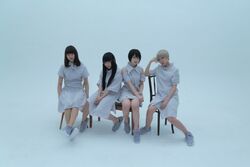 Maison book girl are a Japanese idol group signed under ekoms and founded by former BiS member Koshouji Megumi.
On July 8th, at BiS' disbandment live, Koshouji Megumi announced that she would be forming a new unit, named Book House Girl, with former Izukoneko producer Sakurai Kenta.
On November 5th, the group's name was changed to Maison book girl and Koshouji Megumi, Soumoto Kaori, Yagawa Aoi and Inoue Yui were revealed as the group's official lineup.
Maison book girl's debut singles, white and black were sold exclusively at their shows from March 14th.
On March 27th, Soumoto Kaori graduated from Maison book girl and Wada Rin joined the same day.
Maison book girl's debut album Bath room was released on September 23rd.
At the beginning of 2016, Maison book girl signed with Tokuma Japan Communications.
On April 30th, they released their major debut EP, summer continue.
In October, Maison book girl toured Canada as part of the Next Music From Tokyo event.
On November 30th, they released their major debut single, river (cloudy irony).
Maison book girl's second major single, 412, was released on July 19th.
On December 13th, Maison book girl released their third major single, cotoeri. The lyrics for the title track were generated by an AI.
In early 2018 Maison book girl signed with the UK label Read The Air Records. Their first international release, Karma // bath room (UK Version) was released on vinyl on May 18th.
To promote the single, Maison book girl held their first UK tour, performing at 4 different locations.
Maison book girl's third album, yume, was released on November 21st.
On April 3rd, 2019, Maison book girl released their 7th single, SOUP.
On July 31st, Maison book girl released another single, Umbla.
From November 27th to December 18th, Maison book girl appeared in their own web series on Amazon Prime, Pick Ups! -Maison book girl-.
Maison book girl released their fourth album, Umi to Uchu no Kodomotachi, on December 18th.
In early January, Maison book girl announced the release of their best-of album, Fiction. Its release was initially scheduled for April 29th, but was then postponed to June 24th due to the coronavirus pandemic.
From July to December, a second Maison book girl-centered Amazon Prime series, Maison book girl NOW OFF AIR!, was broadcast.
The B-Sides to most of their singles are readings of poetry written by Koshouji Megumi.
Community content is available under
CC-BY-SA
unless otherwise noted.