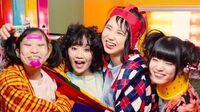 LOOKiE is BiS' 7th studio album and the second released by their third generation. It was released on February 5th, 2020, and announced on November 24th, 2019.
Like their previous album, most tracks were posted online for free before its official release. Afterward, the entire album was pre-released online on January 4th.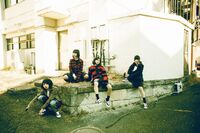 Tracklist
STUPiD (NEW TYPE ver.)
BiS -Douyara Zombie no Odemashi- (NEW TYPE ver.)
SURRENDER (NEW TYPE ver.)
BASKET BOX
Featured Members
Trivia
"Dookie" Homages
"LOOKiE" contains multiple homages to the Green Day album, "Dookie":
LOOKiE is a pun on the title.
LOOKiE's cover art appears to be a heavily pixellated version of "Dookie"'s cover art.
The title, music video and lyrics to "BASKET BOX" all parody the track "Basket Case".