LETTERS
Album by BiSH
Release Date

July 22nd, 2020

Format

CD, DVD, Blu-Ray, Digital

Genre

J-Pop, Rock

Label

avex

Catalogue Number

AVCD-9653 (Regular Edition)
AVCD-96532/B (DVD Edition)
AVCD-96529~31/B (Metal Box Edition)

Album Chronology
Previous
Next

N/A

Other Versions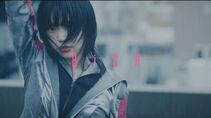 LETTERS is an EP by BiSH, and is considered their 3.5th major album. It was announced on the fifth anniversary as their debut album, Brand-new idol SHiT, at the same time as their best-of album, FOR LiVE -BiSH BEST-. It will be released on July 22nd, 2020.
The EP was initially intended to be a single. However, due to almost all BiSH events being cancelled in the wake of the COVID-19 pandemic, additional tracks were added as a means of uplifting the staff and fans, until activities could resume. The description of the album's announcement on YouTube stated: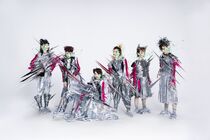 How have you been? It's been a while since I've seen you, but how are you? It's disgusting how there's no tomorrow in sight, isn't it? The live and festivals that I was looking forward to at BiSH have been cancelled one after another, and it's the first time that I can't see everyone like this, so I'm at a loss every day.
Thankfully, BiSH has received several tie-ups and we were planning to release a single in July. But when I felt helpless and wondered what BiSH could do, I decided to deliver more songs and music to you. So, instead of a single, I would like to make new songs and deliver the major 3.5th album with all 7 songs to everyone.
I hope that BiSH's music can help me survive these days, even if only for a bit. Just as we always have, until the day comes when we can laugh and vent our emotions like we always have. I'm going to blow through all my insecurities and all my shitty feelings until the day I can party.
BiSH is looking forward to the next day when we can meet each other. Until then, please take care of yourself. Stay alive.
The EP will be released in multiple editions, including a Golden Metal Box edition (with bonus live CD, blu-ray and photobook), and a CD plus DVD edition.
Additionally, a range of pre-order bonuses were made available depending on where it was purchased.
Alternative album artwork of a unique handwritten note by one of the members (General CD stores)
B2 Poster (TOWER RECORDS and HMV)
Sticker (TSUTAYA)
Letter Set (Amazon)
With the Amazon letter set bonus also came a lottery prize draw, where they could write a letter to BiSH with the letter set provided and be randomly-selected to receive a letter back.
LETTERS
Superhero Music (スーパーヒーローミュージック)
Rock N' Roll (ロケンロー)
co
Buchinuke (ぶち抜け; Obvious)
I'm waiting for my dawn
All music by Matsukuma Kenta, all arrangement by SCRAMBLES
LETTERS: Matsukuma Kenta, JxSxK
Superhero Music: Ayuni D
Rock N' Roll: Matsukuma Kenta, JxSxK
co: JxSxK
Buchinuke: Momoko Gumi Company
I'm waiting for my dawn: Cent Chihiro Chittiii
Community content is available under
CC-BY-SA
unless otherwise noted.