KiLA MAY
Japanese

キラ・メイ

Birthdate

May 23rd

Zodiac

Gemini

Professional Information

Group
Audition Camp(s)
Years Active

2020-Present

Associated Acts
Links

WAgg Information

Date Joined

February 8th, 2020

Time in Group

3 Months, 15 Days

GANG PARADE Information

Color

■ Pink

Date Joined

March 28th, 2020

Time in Group

0 Years, 4 Months, 12 Days

PARADISES Information

Date Joined

March 28th, 2020

Time in Group

0 Years, 4 Months, 12 Days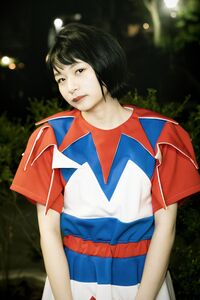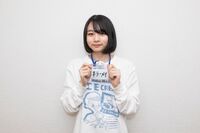 Kila May (キラ・メイ) is a Japanese idol under WACK. She is a member of PARADISES and GANG PARADE, being promoted to both groups from WAgg.
Biography
Edit
Kila May was revealed as a new member of WAgg alongside Ainastar on February 8th, 2020, after auditioning for the unit in late 2019.
Kila May's debut oneman live with WAgg took place on February 11th.
From March 22nd to 28th, Kila May participated in the WACK AUDiTiON CAMP 2020.
On March 28th, Kila May was announced as the audition's sole winner, and placed into GANG PARADE. Immediately after her promotion was announced however, a second announcement stating that GANG PARADE was to split into two groups followed, and Kila May was then also placed in the spin-off group PARADISES.
Kila May's debut live as a member of both GANG PARADE and PARADISES was supposed to take place on her birthday, May 23rd. However, due to Japan's state of emergency in preventing Covid-19, this event was cancelled. Instead, Kila May was officially unveiled as a member of PARADISES the day before, during Kamiya Saki's graduation livestream.
On May 23rd, Kila May announced on twitter that she had left WAgg.
Kila May's first release as a member of PARADISES will be on their self-titled debut album, released on July 22nd.
Stage Name: Kila May (キラ・メイ)
Birth Date: May 23rd
Western Zodiac: Gemini
WACK status:

2020.02.08: Joined WAgg
2020.03.28: Joined GANG PARADE
2020.03.28: Joined PARADISES

WACK Groups:
GANG PARADE/PARADISES Colour: ■ Pink
Total time in WACK: 0 Years, 6 Months, 1 Day
Discography
Edit
Her favourite WACK group is CARRY LOOSE and said she would like to be promoted to a member
Japan has laws forbidding minors from working past a certain time, but during the 2020 AUDiTiON CAMP Kila May was out with the senior WACK members while all the underage contestants were off camera, implying she could be at least 20 years old.
Is the only member of PARADISES who wasn't previously a member of GANG PARADE (although she was initially announced as a member mere seconds before they split).
At one month and twenty days, Kila May has the shortest training period between joining WAgg and being promoted so far.
Shares her birthday with A Anzupia.
Is the only past member of WAgg to leave without an official graduation ceremony. This is because during the time in between her promotion and official debut to PARADISES, all public performances in Japan had been restricted or banned in response to the COVID-19 pandemic. Kila May instead left WAgg during a Zoom meeting with the other trainees.
Community content is available under
CC-BY-SA
unless otherwise noted.