KAEDEPHOENiX
Japanese

カエデフェニックス

Other Names

Tanigaki Kaede (谷垣楓), Kaede (カエデ)

Birthdate

April 4, 1998 (1998-04-04) (age 22)

Zodiac

Libra

Birthplace

Hokkaido

Bloodtype

AB

Height

163cm

Professional Information

Group
Audition Camp(s)
Years Active

2015-Present

Links

MAMESHiBA NO TAiGUN Information

Color

■ Purple

Date Joined

December 25th, 2019

Debut Release
Time in Group

0 Years, 9 Months, 26 Days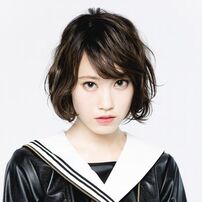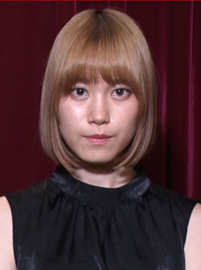 Kaedephoenix (カエデフェニックス), real name Tanigaki Kaede (谷垣楓), is a Japanese idol under WACK, as a member of MAMESHiBA NO TAiGUN.
Prior to joining WACK, she was a member of iDOL STREET's trainee units, Street-sei and SAPPORO Snow♥Loveits.
On July 12th, Tanigaki Kaede became an 8th generation member of Street-sei, a trainee unit under the iDOL STREET label.
On August 1st, she also became a member of street-sei's Sapporo-based subgroup, SAPPORO Snow♥Loveits.
Kaede graduated from SAPPORO Snow Loveits and street-sei on June 30th.
In early 2019, Kaede applied for the 2019 WACK audition but was rejected before reaching the boot camp stage. She auditioned for WACK again the following Summer and was selected as a participant for the reality series MONSTER IDOL.
Despite remaining on the show for its entire duration, Kaede was not chosen to join MAMESHiBA NO TAiGUN in the final episode. However, at their debut live on December 25th, Watanabe Junnosuke announced that he had decided to let Kaede join the group after all.
On January 1st, Kaede's full stage name was revealed as Kaedephoenix.
Kaedephoenix's first two singles, Daijoubu Sunrise and Rocketstart, were released consecutively on February 13th.
Kaedephoenix's debut album, Start, was released on June 10th.
Kaede was a university student when she joined WACK.
Name: Tanigaki Kaede (谷垣楓)
Stage Name: Kaedephoenix (カエデフェニックス)
Other Names: Kaede (カエデ)
Birth Date: April 4, 1998
Birthplace: Hokkaido, Japan
Bloodtype: AB
Height: 163cm
Western Zodiac: Leo
Eastern Zodiac: Tiger
WACK status:

2019.12.18: Joined MAMESHiBA NO TAiGUN

MAMESHiBA NO TAiGUN Colour: ■ Purple
SAPPORO Snow♥Loveits Colour: ■ Light Blue
WACK Groups:
Other Groups:
Overall Time in WACK: 0 Years, 9 Months, 26 Days
Was a member of street-sei and SAPPORO Snow♥Loveits at the same time as Nao.
Her hobby is watching movies.
Became an idol fan after watching SUPER☆GiRLS on television in 6th grade.
Claims her charm point is her soft cheeks.
Her favourite idol group is Cheeky Parade.
Is the oldest member of MAMESHiBA NO TAiGUN, but as she joined a week after everyone else, she is also the lowest in seniority.
Community content is available under
CC-BY-SA
unless otherwise noted.