GiANT KiLLERS
Album by BiSH
Release Date

June 28th, 2016

Format

CD, CD+DVD

Genre

J-Pop, Rock

Label

Avex Trax

Album Chronology
Previous

KiLLER BiSH
(First major album)

Next

THE GUERRiLLA BiSH
(Second major album)

Other Versions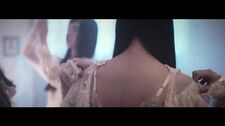 GiANT KiLLERS is the first mini-album released by BiSH. It was released in four versions; A CD-only edition, an "INTRODUCiNG BiSH" edition, a Limited Live DVD edition and a Limited Blu-Ray edition. The INTRODUCiNG BiSH and both limited editions contain a bonus best-of CD with songs recorded prior to Ayuni D's debut re-recorded with her vocals. The song "Shakai no Rule" was also the ending theme for the anime "Hebot!"
Tracklist
Edit
GiANT KiLLERS
Marionette
Nothing.
Shakai no Rule (社会のルール; Social Rules)
VOMiT SONG
CD 2 (INTRODUCiNG BiSH and Limited Editions Only)
Edit
Live Edition DVD & Limited Edition Blu-Ray
Edit
2017.03.19 ZEPP TOKYO BiSH NEVERMiND TOUR FiNAL
Am I FRENZY?
DEADMAN 
OTNK 
Want 
Hontou Honki 
Hey Gate 
First Kitchen Life 
Departures 
DA DANCE!! 
Primitive 
My Distinction 
Saraba Kana 
Spark 
Stairway to me 
Hero Wannabe 
MONSTERS 
beautiful sa" (beautifulさ) 
Pirapiro 
Orchestra 
Promise The Star 
ALL YOU NEED IS LOVE 
BiSH -Hoshi ga Matataku Yoru ni- 
BiSH -Hoshi ga Matataku Yoru ni-
GiANT KiLLERS Music Video (Blu-Ray Edition Only)
Featured Members
Edit
Album Information
Edit
All music by Matsukuma Kenta.
GiANT KiLLERS
Edit
Marionette
Edit
Lyrics: Momoko Gumi Company
Nothing.
Edit
Lyrics: Momoko Gumi Company
Shakai no Rule
Edit
Lyrics: Hashiyasume Atsuko
VOMiT SONG
Edit