The Sandman Will Keep You Awake - The Loop
Play Sound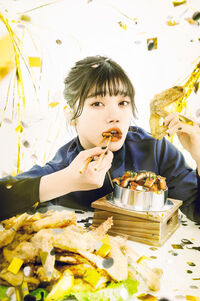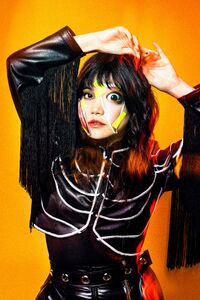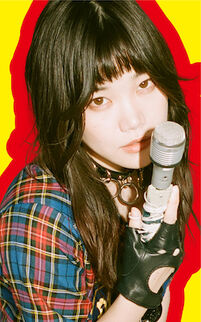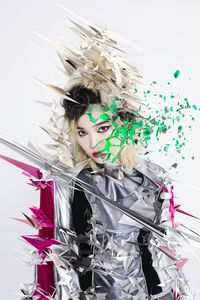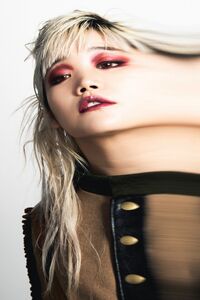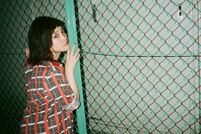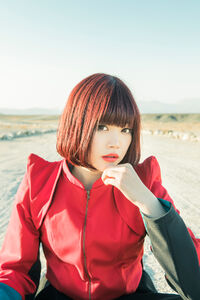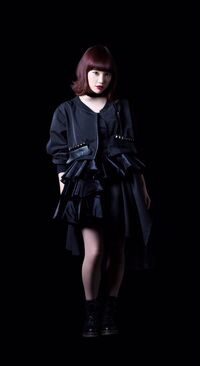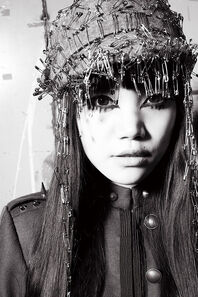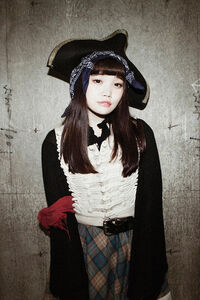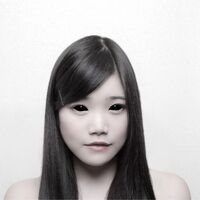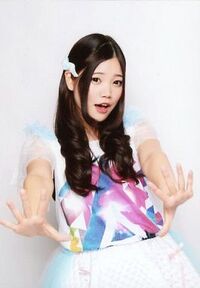 Cent Chihiro Chittiii (セントチヒロ・チッチ), formerly known as Aoi Chihiro (蒼井ちひろ), is a Japanese idol under WACK, as a founding member of BiSH, and formerly, their captain. In addition, she is a member of the shuffle units, HOLY SHiTS and SPY, as well as the band, SPiCE TRAVELERS. She joined WACK in 2015.
Biography
2014
On August 17th, 2014, Cent Chihiro Chittiii joined the underground idol group Tsuyogari Sensation as a founding member, under the name Aoi Chihiro.
2015
On February 15th, 2015, Aoi Chihiro graduated from Tsuyogari Sensation without releasing any material, and auditioned for BiSH around the same time.
Chihiro was announced as a founding member of BiSH on March 9th, 2015. Upon joining BiSH, she changed her stage name to Cent Chihiro Chittiii and was designated the role of BiSH's captain.
Cent Chihiro Chittiii's debut release, Spark, was released on March 25th.
On May 27th, Cent Chihiro Chittiii's first album, Brand-new idol SHiT, was released.
2016
On April 27th, Cent Chihiro Chitti collaborated with GHOST ORACLE DRIVE to provide a song, "Human After All" for the anime GOD EATER. The song was used as the ending theme for the 6th episode and included on it's soundtrack album, "GOD EATER Sounyuu Kashuu".
On March 20th, Chittiii was demoted from Captain to "Bag Lady" after failing a DiET or DiE challenge.
When Ayuni D joined BiSH in August, she took Chittiii's original "Little Sister" member role during her debut live. Afterward, Chittii's new role was changed to "Serious on the outside, scoundrel on the inside, but I can only have up to two boyfriends", a reference to the song "SCHOOL GIRLS, BANG BANG, which she wrote the lyrics to.
Chittiii joined the "Idol Supergroup" NATASHA, on September 1st.
2017
On December 31st 2017, it was announced that Cent Chihiro Chittiii had received the most votes in the WACK General Election and would be rewarded with a solo single alongside Aina The End.
2018
On March 7th, Cent Chihiro Chitti and Aina The End provided vocals for the song "Wasted Tears" on Marty Friedman's album, 「B: The Beginning」THE IMAGE ALBUM.
On July 26th, Cent Chihiro Chittiii was added to the shuffle unit, HOLY SHiTS.
Cent Chihiro Chittiii and Aina The End's election solo single, Youji to Tsuki no Hime / Kienaide, was released on September 19th, with Youji to Tsuki no Hime being Chittiii's solo song.
2019
In late October, Cent Chihiro Chittiii began co-hosting a cooking show, "Spice Travelers", on Fuji TV.
2020
From March 22nd to 28th, Cent Chihiro Chittiii participated in the WACK AUDiTiON CAMP 2020 as a mentor. In an interview given prior to the camp, she said that while audition camps are always sad, she wanted it to be a kinder one this year.
2021
In mid-June, Cent Chihiro Chittiii, along with every other active WACK member at the time, joined the shuffle unit, Dogenzaka43. Her only single as part of the group, Kyouniku Jakushoku ~Tsuyoi Yatsura wo Kucchimae~, was released on June 16th.
On July 29th, it was announced that Chittiii would be joining the band, SPiCE TRAVELERS, as its vocalist. The band is a branch-off from the television series of the same name that she had been hosting since late 2019.
On August 7th, it was announced that Chittii had been infected with coronavirus, and would need to take a break from activities. This news came just a day after Aina The End had been revealed to be suffering from the same illness.
While she was still in quarantine, it was revealed that Chittii would voice the character of Azuki Arai, in the upcoming RPG game, Ragnador. After making a full recovery, Chitti resumed activities on September 1st.
On December 24th, BiSH announced that they would disband in 2023. Three days later, she ranked seventh in the VOTE! WACK SELECT 7 general election, securing her a place in SPY, an upcoming group produced by Kashiwagi Yuki.
2022
Sometime in March 2022, a CGI model of Cent Chihiro Chittiii's mouth tragically began being sold as an NFT.
In May, Chittiii featured on THIS IS JAPAN's song, "KARAGARA".
Chittiii's first single as a member of SPY, Anata wo Nerai Uchi♡, was released on June 1st, 2021. A week later, she was revealed as a guest judge for the BRAND-NEW BAND STORY audition.
Personal Life
She was bullied at school, causing her to become introverted and channelling her frustrations into softball. Her confidence improved after entering high school.
Profile
Stage Name: Cent Chihiro Chittiii (セントチヒロ・チッチ)
Other Names: Aoi Chihiro (蒼井ちひろ)
Birth Date: May 8, 1993 (age 29)
Birthplace: Hachiouji, Japan
Height: 152.7cm
Blood Type: AB
Nickname: Chitti (チッチ)
Western Zodiac:  Taurus
Eastern Zodiac: Rooster
BiSH Role: 

Serious on the outside, scoundrel on the inside, but I can only have up to two boyfriends member (見た目は真面目、中身は悪女これでも彼氏は2人まで担当)
My little sister can't be this cute member (僕の妹がこんなに可愛いわけがない担当) (Former, 2015-2016)

WACK status:

2015.05.09: Joined BiSH
2023.xx.xx: BiSH disbands

BiSH Colour:  Light Blue
SPY Colour:  Red
WACK Groups:
Other Groups:
Overall Time in WACK: 7 Years, 5 Months, 10 Days
Discography
See Cent Chihiro Chittiii/Discography
Publications
Videography
Live Video
Film
Television
[2019.10.25-Present] Spice Travelers (スパイストラベラー)
Games Featured In
Smartphone Game
Card Game
Lyricist Credits
BiSH
SPiCE TRAVELERS
Trivia
Likes Pokemon and horror movies.
Was obsessed with idols as a child, until her favourite members all left.
Her stage name is a reference to the film "Spirited Away", titled "Sen to Chihiro no Kamikakushi" in Japanese. "Sen to Chihiro" is pronounced the same way as "Cent Chihiro".
As a BiSH founding member and captain, Chittiii is currently the most senior member of WACK.
Gallery