Line 1:
Line 1:
 

{{Template:Infobox member

 

{{Template:Infobox member

−

|image = [[Image:MaikaGTTB.jpg|200px]]

+

|image = [[Image:.jpg|200px]]

 

|name = CAN GP MAiKA

 

|name = CAN GP MAiKA

 

|jpnname = キャン・GP・マイカ

 

|jpnname = キャン・GP・マイカ

Line 22:
Line 22:
 

|gotobedtime = {{AgeinYMD|2020|03|28}}

 

|gotobedtime = {{AgeinYMD|2020|03|28}}

 

}}

 

}}

 
+

[[File:MaikaGTTB.jpg|thumb|200x200px|Promoting [[G/P]]]]

 

[[File:MaikaFix.jpg|thumb|200x200px|Promoting [[Namida no Stage / FiX YOUR TEETH]]]]

 

[[File:MaikaFix.jpg|thumb|200x200px|Promoting [[Namida no Stage / FiX YOUR TEETH]]]]

 

[[File:MaikaLove.jpg|thumb|200x200px|Promoting [[LOVE PARADE]]]]

 

[[File:MaikaLove.jpg|thumb|200x200px|Promoting [[LOVE PARADE]]]]

Line 63:
Line 64:
 
 
 

On April 1st, Maika's first EP as a member of GO TO THE BEDS, [[G/P]], was released.

 

On April 1st, Maika's first EP as a member of GO TO THE BEDS, [[G/P]], was released.

 
+
 
+

Maika's first album as a member of GO TO THE BEDS, [[GO TO THE BEDS]], will be released on July 22nd.

 
 
 

== Personal Life ==

 

== Personal Life ==
---
Latest revision as of 11:12, 5 June 2020
CAN GP MAiKA
Japanese

キャン・GP・マイカ

Nickname

Maika (マイカ)

Other Names

Can Maika (キャン・マイカ), Kaminaga Maika (神永舞花), Can GP Unchi (キャン・GP・ウンチ)

Birthdate

October 6, 1994 (1994-10-06) (age 25)

Zodiac

Libra

Professional Information

Group
Audition Camp(s)

WACK Audition Camp 2018 (Mentor)

Years Active

2012-present

Associated Acts
Links

GANG PARADE Information

Role

Yes We Can Member (イエス・ウィーキャン担当)

Color

■Orange

Date Joined

October 2nd, 2016

Debut Release
Time in Group

3 Years, 11 Months, 18 Days

GO TO THE BEDS Information

Date Joined

March 28th, 2020

Debut Release
Time in Group

0 Years, 5 Months, 23 Days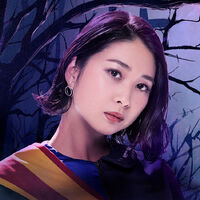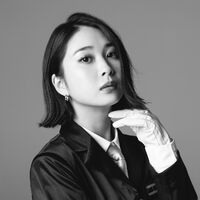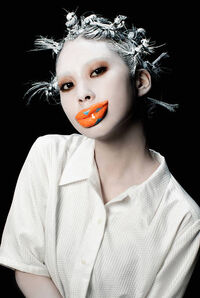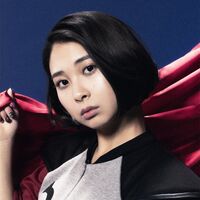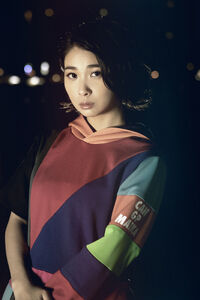 Can GP Maika (キャン・GP・マイカ), real name Kaminaga Maika, (神永舞花) is a Japanese idol under WACK. She is a member of GO TO THE BEDS, GANG PARADE and HOLY SHiTS.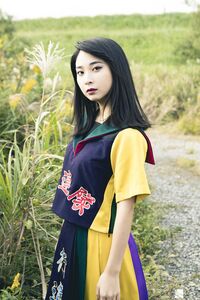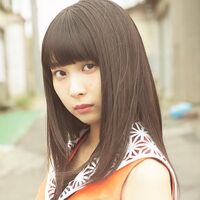 Can GP Maika first debuted as an idol in 2012, when she joined Shibuya DOMINION as a founding member and captain under her real name.
From 2014 to 2015, Maika had minor roles on tokusatsu television shows, in particular, "Ressha Sentai ToQger" episode 9, and "Kamen Ride Drive" episode 26.
Kaminaga Maika graduated from Shibuya DOMINION on June 25th, 2016.
Following her graduation from Shibuya DOMINION, Kaminaga Maika auditioned for BiS and BiSH at her father's encouragement, but didn't pass the documents stage.
On October 2nd, Maika joined GANG PARADE following her third attempt at auditioning for WACK, after singing a song from Matsuura Aya and making dance improvisation. Upon her debut, she changed her stage name to "Can Maika".
Can Maika's debut album with GANG PARADE, Barely Last, was released on November 8th, 2016.
In December, Can Maika took part in Weekly Young Jump's "Sakidol Ace Survival", a popularity/beauty contest for up-and-coming idols.
On December 27th, Maika's first single with GANG PARADE, Plastic 2 Mercy (2016), was released.
Can Maika took part in the WACK Audition Camp 2018 as a mentor from March 12th to 18th. During the audition, whichever mentor had the lowest score at the end of the camp would be forced to change their stage name. When Maika scored last, her name was changed to "Can GP Maika" so that she would "carry GANG PARADE's name forever".
On July 26th 2018, Can GP Maika was added to the shuffle unit, HOLY SHiTS.
In May 2019, Maika featured as the lead vocalist on the GHOST ORACLE DRIVE track "Fly High", recorded for the official GOD EATER pachinko machine.
When GANG PARADE was split into two groups on March 28th, 2020, Can GP Maika was placed in GO TO THE BEDS. The following day, her first digital single as part of the unit, Don't go to the bed, was released.
On April 1st, Maika's first EP as a member of GO TO THE BEDS, G/P, was released.
Maika's first album as a member of GO TO THE BEDS, GO TO THE BEDS, will be released on July 22nd.
When she was a child she did dance and gymnastics and loved being in front of other people. She also learned piano but quit because she couldn't stay still just sitting. During elementary school she also did cheerleading.
Name: Kaminaga Maika (神永舞花)
Stage Name: Can GP Maika (キャン・GP・マイカ)
Other Names: Can Maika (キャン・マイカ), Can GP Unchi (キャン・GP・ウンチ)
Birth Date: October 6th, 1994 (age 25)
Nickname: Maika (マイカ)
Western Zodiac: Libra
Eastern Zodiac: Dog
GANG PARADE Role: Yes We Can Member (イエス・ウィーキャン担当)
Shibuya DOMINION Role: Leader
WACK status:

2016.10.02: Joined GANG PARADE
2020.03.28: Joined GO TO THE BEDS

GANG PARADE Colour: ■Orange
Shibuya DOMINION Colour: ■ Blue
WACK Groups:
Other Groups:
Overall Time in WACK: 3 Years, 11 Months, 18 Days
IDOL AND READ 015 solo interview (release 6/27/2018)
[2014.04.20] Ressha Sentai ToQger (Episode #9)
[2015.04.19] Kamen Ride Drive (Episode #26)
Maika's original stage name (pronounced "Kyan Maika") is likely derived from her nickname as a member of Shibuya Dominion, "Maikyan".
Her father is a Yamamachi Miki oshi, but he likes GANG PARADE as a whole and takes group chekis every time.
During high school when she was part of the dance club. Even though she would be one of the 10 selected among 50 members, she didn't participate in any tournament because her grades were bad.
Would go to karaoke 3 or 4 times in a week.
Her father and sister are Hello! Project fans so she likes Hello! Project since kindergarten. Her oshimen is Ikuta Erina from Morning Musume. 16'.
Her twitter display name was "Can GP Unchi" (キャン・GP・ウンチ) between September and October 2018. After she went back to her normal name, MAHO EMPiRE took the Unchi name.
Maika's father was a kenkyuuin (BiS fan) and encouraged her to audition to WACK groups.
Initially her character GANG PARADE was as a "perfect idol". Later she changed to a sexier character to show her true self.
Often wears stockings on her head during performances of WE ARE the IDOL.
During the Kamiya Saki/Aya Eightprince rental trade, Maika became the main member responsible for the choreographies.
Community content is available under
CC-BY-SA
unless otherwise noted.