Brand-new idol Society
Album by BiS
Release Date

March 23, 2011

Format

CD, Digital Download

Genre

J-Pop, Rock

Label

Tsubasa Records

Catalogue Number

XQJZ-1001

Album Chronology
Previous

N/A

Next

ABiSCDiS
First mini-album

Singles from Brand-new idol Society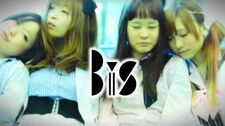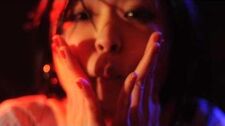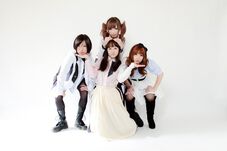 Brand-new idol Society is the debut studio album by
BiS
. It was released on CD and digitally in March 2011. The album failed to chart on Oricon.
Tracklist
Edit
Give me your love Zenbu (Give me your love 全部; Give Me All Your Love)
BiS
Paprika (パプリカ)
let me sleep
Thousand Bolt (サウザンボルト)
Teenage Flavor (ティーンネイヂフレイバ)
Spoon
YELL!!
Let it be (レリビ)
Featured Members
Edit
Album Information
Edit
Give me your love Zenbu
Edit
Lyrics: Pour Lui
Composition: Buzz72
Lyrics: Soyo
Composition: Ikuma Kouji
let me sleep
Edit
Lyrics and composition: megane
Thousand Bolt
Edit
Lyrics: ryosaku.k
Composition: Koichi
Teenage Flavor
Edit
Lyrics: Ryuuguuji Iku
Composition: Schtein and Longer
Lyrics: Nakayama Yukiko
Composition: TKC
Lyrics and composition: Iguchi Ichirou
Let it be
Edit
Lyrics: JxSxK
Composition: Inazuma Kou
The song "one day" was also a song on Pour Lui's solo album, Minna no Pour Lui.
Nerve would later be released as a single.
This is Yokoyama Rina and Nakayama Yukiko's only album.
Squatting as much as possible during "Paprika" would later become a popular challenge within WACK, with it being done during concerts, as elimination redemption challenges during auditions, and as a personal challenge done by fans. One notable instance was when BiS did squats on stage as the song played repeatedly for 15 minutes straight, to protest Pour Lui's suspension from the group.
The music video for "Paprika" is a homage to the Russian pop duo t.A.T.u, with their name even being referenced in the title of the video.
External Links
Edit