Brand-new idol Society is BiS' 7th album and first album of the third generation. It was released on August 14th, 2019, and shares the same name as BiS' debut album.
On June 18th, a demo version of "BiS3" was released on Soundcloud. Leading up to the release of the album, almost every song was released as a free digital single both on their Soundcloud and on Dropbox.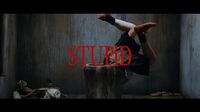 A "NEW TYPE" version of Brand-new idol Society was released on January 29th, 2020. This version contains all tracks re-recorded without Manako Chiii Manako (who had withdrawn a day before the album's original release), with her image being censored on the album art. One track a day was posted on Apple Music leading up to its release. A music video for the rerecording of STUPiD was published on the day of the album's rerelease.
Nandesuka? (ナンデスカ?; What is it?)
teacher teacher teacher
strawberry girl
Lyrics: Toggy
Composition: Iguchi Ichiro
Drums: Yoshioka Hiroki
Sound Design: Toyosumi Satoshi
Lyrics: Manako Chii Manako
Composition: Matsukuma Kenta
Drums: Yoshioka Hiroki
Piano: Kimura Iori
Sound Design: Hirano Shinjiro
This is the first debut release by a BiS generation to be released on a major label.
The cover artwork of this release references the cover art of the first generation debut album of the same name.
Community content is available under
CC-BY-SA
unless otherwise noted.