And yet BiSH moves.
Release Date

January 15th, 2020

Catalogue Number

AVBD-92888 (DVD)
AVXD-92887 (Blu-Ray)

Genre

Live

Production

Avex

Video Chronology
Previous
Next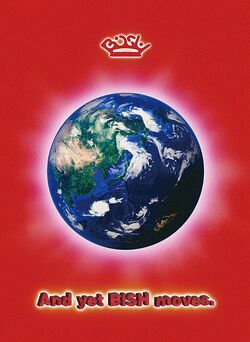 And yet BiSH moves. is a concert film by BiSH, containing footage of their Osaka-jou oneman live on September 23rd, 2019. The video was released on January 15th, 2020 on DVD and a limited edition blu-ray edition containing two bonus CDs and a 100-page photobook.
Just after the video's release, the footage in its entirety was livestreamed on BiSH's YouTube channel on January 19th, 2020.
Tracklist