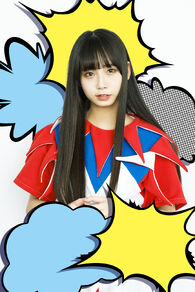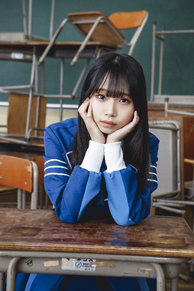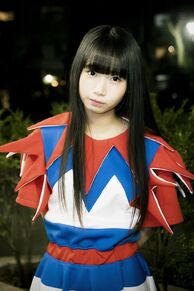 Ainastar (アイナスター) is a trainee idol under WAgg. She joined in February 2020.
Ainastar was revealed as a new member of WAgg alongside Kira May on February 8th, 2020, after auditioning for the unit in late 2019.
Ainastar's debut oneman live took place on February 11th.
From March 22nd, Ainastar participated in the WACK AUDiTiON CAMP 2020, but was eliminated on day 3 for failing to do the most squats.
On June 12th, Ainastar's first release, WAgg no Subarashiki Sekai, was published.
From October 10th, Ainastar participated in the PARADISES no Subarashiki Mirai audition. As part of the audition, she featured on their digital single, PLEASE LISTEN TO MY.
After ranking first place following a PARADISES no Subarashiki Mirai performance screening, Ainastar was announced to participate on three tracks in an upcoming PARADISES EP, Special Xmas Songs + XXX.
Despite ranking first place in the previous screening, at the following performance on December 13th, Ainastar was ultimately eliminated from the PARADISES no Subarashiki Mirai audition after failing to earn all four types of stars needed to progress and ranking last place in award categories several times in a row. Ainastar was offered a second chance, as the following day the single, WAgg to PARADISES no Subarashiki Sekai to Mirai, was released in individual member versions with a promise that any eliminated WAgg could return to the audition if their version sold the most copies. However, Ainastar's solo version of the single only ranked second in sales, and as such, she remained eliminated from the audition. Despite this, she still featured heavily on Special Xmas Songs + XXX, released ten days after her elimination.
From March 21st to 27th, Ainastar competed in the WACK AUDiTiON CAMP 2021. While she completed all seven days of the camp, she was not chosen to debut. Instead, she was forced to change her stage name to "Unkostar" for one month. She changed it back on May 1st.
In mid-May, a story written by Ainastar and Lingling during the AUDiTiON CAMP, Shi(mo)motarou, will be published as a picture book.
Community content is available under
CC-BY-SA
unless otherwise noted.