The Sandman Will Keep You Awake - The Loop
Play Sound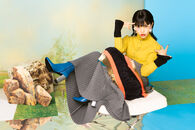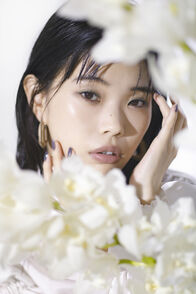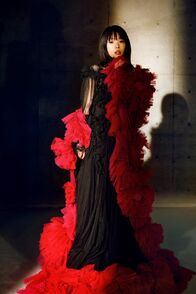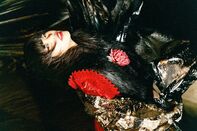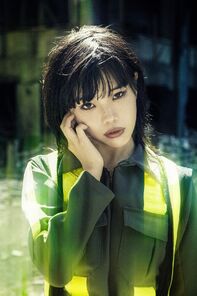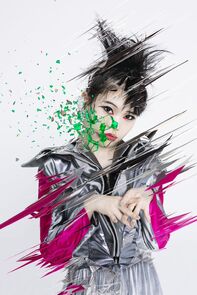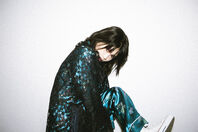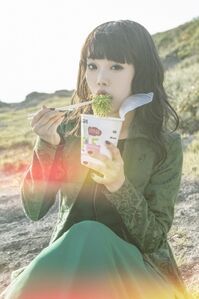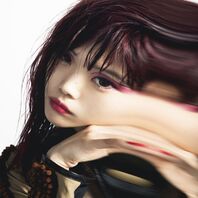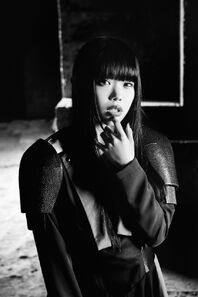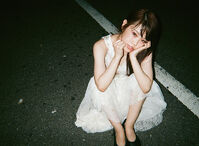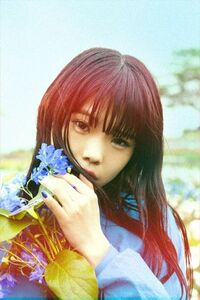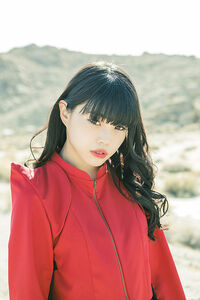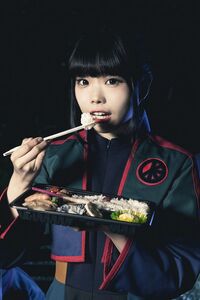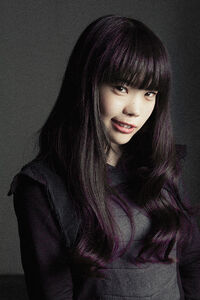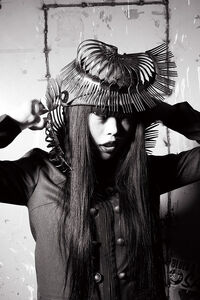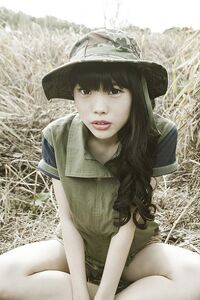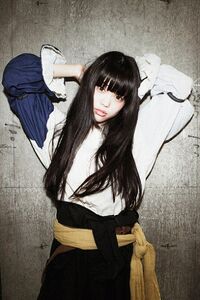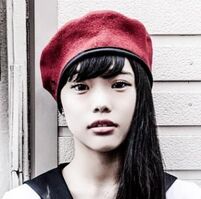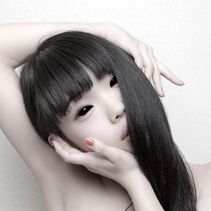 Aina The End (アイナ・ジ・エンド), real name Iitani Aina (飯谷愛菜), is a Japanese idol under WACK, as a founding member of BiSH. In addition to her BiSH membership, Aina also has a solo singing career.
Biography
Early Career
As a teenager, Iitani Aina was one half of a jazzdance duo called Hashikkono Sumikko (はしっこのすみっ子).
At 18, Aina moved to Tokyo to pursue an idol career. She started working as a solo RnB artist, uploading music videos on YouTube. She frequently worked with a man named Itsuki on these recordings, and for a while her YouTube channel was named ITSUKI&AINA (after herself and her frequent collaborator, Itsuki), however, it was renamed to "aina aina" shortly after her BiSH debut.
On August 9th, 2013, Aina joined the idol group, PARALLEL.
2015
Iitani Aina graduated from PARALLEL on March 7th.
On March 9th, just two days after her PARALLEL graduation, Aina was revealed as a founding member of BiSH, under the stage name, Aina The End.
Aina The End's first release as a member of BiSH was the digital single Spark, on March 25th.
On May 27th, Aina's debut album, Brand-new idol SHiT, was released.
Aina The End's first single as a member of BiSH, OTNK, was released on September 2nd.
2016
On December 5th, BiSH went on hiatus in order for Aina The End to have vocal nodule surgery. Their final show, the free live "iN THE END" , was held in her honor.
Aina successfully had the surgery on December 7th, and recovered in time for BiSH to resume activities at the start of 2017.
2017
On March 17th, Aina The End collaborated with the popular DJ TeddyLoid for his EP Silent Planet 2 Vol. 4.
On October 2nd, Aina The End joined WACK's first shuffle unit, SAiNT SEX.
Aina and TeddyLoid collaborated again on the track "Break The Doors", for the anime "18iF" on October 4th.
Aina's first single with SAiNT SEX, WACK is FXXK, was released on October 18th.
On October 25th, Aina The End featured on the compilation album, Thank You Disney, covering "Part Of Your World" from The Little Mermaid. In this track, Aina sang entirely in English.
On November 19th, Aina The End performed her first solo live, an acoustic performance at the Shuupure Sakaba bar. The following day, Aina featured on a collaboration with KenKen+ and Chinza Dopeness, for the song "Boost Your Play", the theme for Sony's 2017 Japan conference.
On December 31st, it was announced that Aina The End had ranked #2 in the WACK General Election and would be given a solo single.
2018
In early February, Aina The End provided vocals for the MONDO GROSSO track, Itsuwari no Sympathy, and heavily featured in the music video. The track was released as a digital single on February 7th.
The following month, Aina and BiSH group mate Cent Chihiro Chittiii featured on the track "Wasted Tears" from Marty Friedman's album "B: The Beginning THE IMAGE ALBUM".
On April 9th, Aina The End formed the one-off unit SEXFRiEND, with UK from the band MOROHA. SEXFRiEND's only track, "Bacteria", was released on June 6th as part of the compilation album, "hide TRIBUTE IMPULSE".
On September 19th, Aina The End's election prize, the solo song, "Kienaide", was released as a double-A side with Cent Chihiro Chittiii's.
Aina The End was a model for NEGLECT ADULT PATiENTS at Amazon Fashion Week on October 16th.
On October 17th, Aina provided guest vocals for the track "2 FACE" on MY FIRST STORY's fifth album, S.S.S.
On October 29th, Aina recorded a song promoting Izuzu's ELF line of trucks.
2019
On January 30th, Aina The End joined the shuffle unit BULLY IDOL, and appeared in the music video for BILLIE IDLE®︎'s Soshite, Mata..
On April 3rd, Aina provided vocals for the track "SING-A-LONG" from DISH's album, "Junkfood Junction".
On August 13th, Aina The End collaborated with Sugizo for the Mobile Suit Gundam: The Origin ending theme, Hikari no Hate.
BiSH released their 6th major single, KiND PEOPLE / Rhythm, on November 6th. Aina composed the track "Rhythm" herself.
From November 20th, Aina The End began making appearances on MONSTER IDOL, as a singing and dancing instructor. When the winning group, MAMESHiBA NO TAiGUN was formed, she also featured on their first single.
On November 27th, Aina featured on the Genie High track, "Fubenna Kawaiige", of which a music video was filmed.
2020
On February 25th, Aina The End released her first solo digital single, Shinitai Yoru ni Kagitte. Aina composed and wrote the lyrics to the song.
In September, Aina collaborated with rock band Maximum The Hormone on the song "ROLLING1000 Buta (KSUKE REMIX)". The song was recorded for the rhythm game, "SHOW BY ROCK!! Fes A Live". For this game, a character based on Aina, named "Aina The Endon" (アイナ・ジ・エンどん) was also created.
In early October, Aina performed "20-CRY" for the Kato Miliyah tribute album, "INSPIRE".
Towards the end of October, BiSH teased an "important announcement from WACK and Avex", with billboards and a website counting down to the reveal on December 3rd. When the countdown ended, the announcement was revealed to be Aina The End's debut solo album, titled THE END, to be released in February 2021, and her first solo tour of the same name.
2021
Aina The End announced on January 30th that she had collaborated with the group Tokyo Ska Paradise Orchestra on their new album, singing vocals on the track, "JUMON feat. Aina the End".
Aina's debut solo album, THE END, was released on February 3rd. To promote the album, Aina featured in the web series, "THE FIRST TAKE", where she recorded covers of Kinmo Kusei and Orchestra.
Soon after the release of THE END, Aina The End announced a new song, Dare Dare Dare, with the announcement of a follow-up EP shortly after. The EP, titled Naisyo, was released on March 3rd, exactly one month after the release of THE END.
On March 12th, the two tracks Aina recorded for "THE FIRST TAKE", Kinmo Kusei - From THE FIRST TAKE and Orchestra - From THE FIRST TAKE, were released as digital singles.
On March 24th, the compilation album, Kyohei Tsutsumi Song Book was released. Aina featured on the album, performing the song, Blue Light Yokohama.
In mid-April Aina appeared in a commercial for POCARI SWEAT. As part of this deal, she also collaborated with musician, Masaya Mifune, to form a one-off unit, A_o, and recorded a song, BLUE SOULS.
At the end of the month, Aina recieved another commercial tie-in deal, recording the song Watashi wa Koko ni Imasu for Ame for the brand, Piccoma.
In mid-June, Aina, along with every other active WACK member at the time, joined the shuffle unit, Dogenzaka43. Her only single as part of the group, Kyouniku Jakushoku ~Tsuyoi Yatsura wo Kucchimae~, was released on June 16th.
Aina released the solo digital single, Nokoshite, exclusively to Amazon Music on July 7th. The song was the theme song to a short film released on the platform at the same time.
On August 6th, it was announced that Aina had been infected with coronavirus, and would need to go on hiatus in order to recover. As a result, the other members underwent testing for the illness, with Cent Chihiro Chittiii and Hashiyasume Atsuko all having tested positive.
While still under quarantine, Aina released the digital single, Romance no Chi, on August 20th. After making a full recovery, Aina officially resumed activities on September 1st. The very next day, Aina announced three consecutive monthly releases; a digital EP, BORN SICK, on September 20th, a second digital EP, DEAD HAPPY, on October 25th, and her second full-length solo album, THE ZOMBIE on November 24th. In addition, she also announced her second solo tour, THE ZOMBIE TOUR, to take place through October and November.
On October 8th, Aina joined the one-off band, Elopers, as a vocalist.
DEAD HAPPY was released as scheduled on October 25th. At the same time, she released a bonus digital single, the enka song, Ware wa Uminoko. Leading up to the release of THE ZOMBIE, Aina released the track Kamisama as a digital single on November 16th.
THE ZOMBIE was released on November 24th, along with a bonus digital album, 1st solo tour "THE END", which was an audio recording of the finale of her THE END live tour (video footage of the event was included in limited editions of THE ZOMBIE).
On December 24th, BiSH announced that they would disband in 2023.
2022
In mid-January, a web manga based on a character that Aina The End came up with, ZOKING DOG, started being published on Twitter.
On March 13th, Aina modelled for Tomoko Izumi at Rakuten Fashion Week. On the 17th, Aina will perform a solo live, Kisou Honnou, in her hometown of Osaka. The live performed at Osaka Castle Hall will be her largest solo performance to date, and would later be released on home video. Later that same month, the Japanese dub of the movie, "Sing 2" was released, in which Aina voiced the character of Porsha Crystal. As Porsha, Aina performed the solo song, "Could Have Been Me", which was included on the movie's soundtrack released on March 20th.
Aina released a new digital single, Otona ni Natte, on April 1st. The song was used in promotions for the Samsung Galaxy smartphone. Her next digital single, Watashi no Magokoro, was released on June 6th, and was used as the opening theme for the television drama, "Renai Drama na Koi ga Shitai ~Kiss me like a Princess~".
In early August, Aina The End caught covid-19 for a second time, resulting in BiSH having to withdraw from what would have been their final Tokyo Idol Festival performance.
From August 23rd to 26th, Aina will be playing the lead role in the Japanese adaptation of the broadway musical, "A Night With Janis", where she will play the title role of Janis Joplin.
Aina's first live video release, AiNA THE END "Kisou Honnou" will be released on September 28th.
Personal Life
Aina's earliest memories are of her mother hitting her. Despite this, she loves her mother and admits that she was spoiled growing up. She revealed in an interview that she was groped in elementary school. As a result of this, she spent years trying to hide her sex, trying to pass as a boy to avoid any attention.
She was also bullied a lot in middle school, including being chased up a tree and a group of girls who would strip off her clothes if a boy passed in the hallways. She says she didn't ever cry about it, as she was just happy they were paying attention to her. She does admit, however, that this had led her to be insecure about removing her clothes.
On February 2nd 2019, photos of Aina with SEXFRiEND groupmate UK were published in the tabloid Shukan Bunshun, claiming that the two were dating. 
Profile
Stage Name: Aina The End (アイナ・ジ・エンド)
Real Name: Iitani Aina (飯谷愛菜)
Birth Date: December 27, 1994 (age 27)
Birthplace: Osaka, Japan
Height: 159cm
Bloodtype: A
Nickname: Aina (アイナ)
Western Zodiac:  Taurus
Eastern Zodiac: Dog
BiSH Role: Departure Member (おくりびと担当)
WACK status:

2015.05.09: Joined BiSH
2020.12.03: Solo debut officially announced
2023.xx.xx: BiSH disbands

BiSH Colour:  Red
PARALLEL Colour:  Red
WACK Groups:
Other Groups:
Overall Time in WACK: 7 Years, 5 Months, 10 Days
Discography
Music Videos
Publications
Filmography
Live Video
Film
Voice Acting
[2022] Sing 2 (Japanese dub)
Web Series
Television Series
Other
Smartphone Game
Card Game
Stage Play
[2022.08.23-26] A Night With Janis
Lyricist Credits
Solo
BiSH
Composer Credits
Live Events
Date
Performance
Location
Comment
2017.11.19

Aina the End fromBiSH Acoustic Solo LIVEin Shuupure Sakaba

(アイナ・ジ・エンドfromBiSHアコースティックソロLIVEin週プレ酒場)

Shuupure Sakaba, Tokyo
2018.05.03
VIVA LA ROCK2018 ni 『VIVA LA J-ROCK ANTHEMS』
Saitama Super Arena
Guest appearance, performing a solo cover of Sheena Ringo's "Honnou".
2020.08.29
a-nation online 2020
Online (No Audience) performance
2022.03.17
Kisou Honnou
Osaka Castle Hall
Tours
| Dates | Performance | Comment |
| --- | --- | --- |
| 02.19 - 03.01 | THE END | First Live Tour |
| 10.06 - 11.25 | THE ZOMBIE | |
Trivia
Has been dancing since she was 4, and attended a performing arts school while she was in middle school.
Usually creates BiSH's choreography, and also choreographed the dance to EMPiRE's "Akarui Mirai".
When she first moved to Tokyo, she fell behind on her rent and as a result, lived in a park for 2 days.
Her mother was a former idol.
Gallery